Three of the most influential acts of all time play three UK dates, Getintothis' Banjo has the details.
Wu-Tang Clan, Public Enemy and De La Soul are to play three dates together in the UK under the Gods of Rap banner, including a date at the Manchester Arena.
While Gods of Rap may sound like an example of over the top marketing hype, given the impact, influence and importance of the acts involved, we would say it was pretty spot on.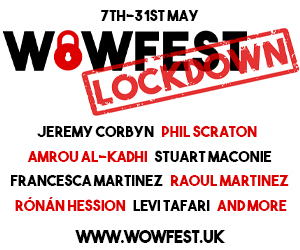 Back in 2017, rap music overtook rock music as the world's dominant genre in terms of album sales.
It seems fitting then that three such towering figures in rap should be able to blow their own trumpets like this.  Plus, for rap fans, this is a package tour like no other.
Wu-Tang Clan came to prominence with the release of their debut album Enter the Wu-Tang (36 Chambers).
Released in 1993, the record is widely regarded as a classic mid 90s hip hop album.
Wu-Tang Clan were also famous for the solo projects their members embarked on, giving us further classics from the likes of Ol' Dirty Bastard, GZA, RZA and Ghostface Killah.
It is difficult to overstate the importance of Public Enemy in the evolution of hip hop.
Public Enemy politicised hip hop, brought it into the mainstream and helped give it form and direction.  Their Fear of a Black Planet album is one of the most thrilling records ever released.
De La Soul meanwhile brought a touch of new age positivity to hip hop, with their Three Feet High and Rising album bringing an almost hippy-like air to proceedings with lyrics focusing on peace and harmony.
The three bands will be marking the anniversaries of these albums on the tour.
Full tour dates are:
May 19 – London The SSE Arena, Wembley
May 11 – Manchester Arena
May 12 – Glasgow The SSE Hydro
Comments
comments