Dig Vinyl is to relocate to a new premises on Bold Street, Getintothis' Peter Guy reflects on a positive move for the Liverpool independent record shop.
Liverpool record shop Dig Vinyl is expanding and moving to new Bold Street premises.
Dig, the independent second hand record specialist, will move to a new home above Resurrection clothing shop in the heart of Bold Street.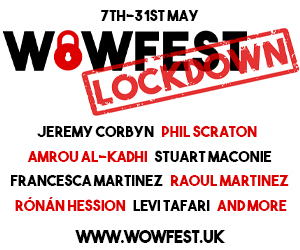 Having been established in March 2014, Dig Vinyl is currently hidden away beneath the hustle and bustle of Bold Street, and through the staff's passion for music it has become a firm favourite for tourists and Scousers alike.
Dig is the inevitable product of decades worth of record dealing, DJing, band managing, record label running, and music making by founders, Anthony Nyland and Carl Emery.
Having expanded twice in its current location, Dig Vinyl are thrilled to announce a move out of the basement and down Bold Street, to their new premises on the first floor of Resurrection clothing shop.
The top 100 albums of 2018 – check out all these recommendations
Shop manager, Yvonne Page, said: "We're really looking forward to the move as we come up to our fifth birthday – it's the right time and the right space.
"We are so excited to be staying on Bold Street, which, although there's lots of amazing up and coming areas all around the city, is still regarded by many as the heart of the city's independents."
Stocking a wide range of wax from deep psychedelia to cosmic jazz, iconic pop and everything in-between, Dig Vinyl aims to be a vinyl paradise for collectors and heads of all ages, budgets, and musical tastes.
Having become a cornerstone of record collecting in Liverpool, Dig has established pop-up shops at Liverpool Sound City and Liverpool International Festival Of Psychedelia, with staffers Elliot Hutchinson, Al Sundvall and Nina Franklin hosting radio shows on city-based stations Melodic Distraction and IWFM Radio.
HMV was much more than a retail shop – a former staffer says why the Guardian got it so wrong
Such is their passion for sounds, Dig staff are ever-presents spinning vinyl everywhere from Africa Oye, Deep Cuts and Anti-Social Jazz Club plus Positive Vibration Festival and Soul Weekender.
Yvonne, added: "We've always felt that Bold Street is a huge part of our identity and that it's been integral to our success, so this really is the perfect move."
The new shop will be located just down from Dig Vinyl's current location in Soho's (80 Bold St), to the first floor of Resurrection, at 27-29 Bold Street, joining other independent businesses such as Rebel Barbers and Idol Hand Tattoo.
Liverpool music 2018 review – best festivals, gigs, venues and local hero
Sales supervisor Elliot Hutchinson, added: "We've worked hard to build personal relationships with our customers, which is an essential part of running a shop in the heart of the city's music community.
"Our knowledge and taste has grown over the years, along with our selection and one-to-one recommendations. This move is just a natural progression of our desire to provide the city with a great independent record shop that caters to everyone."
Dig Vinyl will open in its new location on Friday, January 25 2019, with the same extensive stock, knowledgeable and friendly staff – and love for Liverpool and music that it was built on. Dig that!
Editor's comment: Times are tough on the high street. The much publicised, and sad story surrounding HMV's administration is evidence of that. So the news that one of Liverpool's most beloved music businesses is expanding is great for all. In just five years, Dig Vinyl has become more than just a record shop – it is a communal space whose staff have become personalities embedded in cultural life in the city. They're ever presents at events, gigs and festivals – whether as punters, DJ-ing or holding court on pop up record stalls. The move to Resurrection is the perfect fit. The iconic clothing shop has been a mainstay of Liverpool independent culture and Dig's move makes sense for both businesses. Dig's success story is a testament to the love of music that drives Liverpool – but most of all, it's a testament to those who work there and know how the city ticks and imbue their passion for sound into a shop worth digging. – Peter Guy, Getintothis editor
Comments
comments