Bronnie is the the latest of our 13 Question series and she talks being told off, Alice Cooper and burning toast to Getintothis.
Bronwyn Hughes, known to her legions of teenage fans as Bronnie is a Wirral-based female pop punk artist who is developing a strong fan base whilst touring with a range of pop rock and pop punk artists over the past two years.
Her music is in the vein of bands such as Blink 182, Good Charlotte and Bowling For Soup.  Bronnie is also an ambassador for the mental health organisation Buddy Project.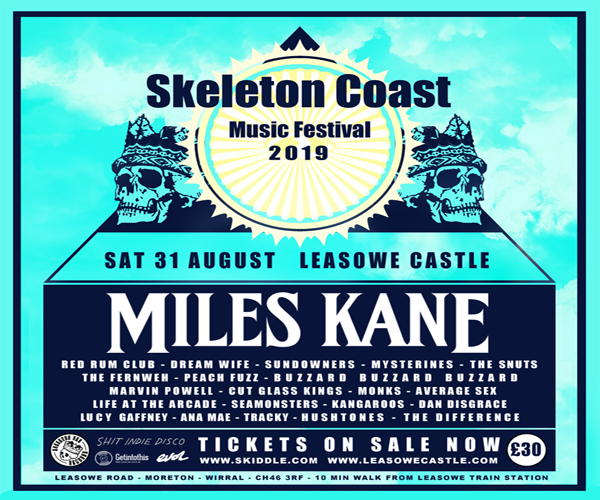 Bronnie has undertaken 8 tours of the UK as support act to a number of pop rock and pop punk acts over the past couple of years and sold out the 300 capacity Zanzibar on a Sunday afternoon last time she was here.
Getintothis caught up with Bronnie and sat her in front of 13 Questions.  Read on to hear more about meeting Alice Cooper, flashing the cash in Wetherspoons and burning toast.
1. Where are you and what are you doing?
I'm on my break. I'm writing and recording some demos with my producer, Pete! Also coffee and a fourth biscuit!
2. Do you have any pre-gig superstitions?
Totally, my band and I have to do our secret handshake or at 11:11 Satan will GET US.
3. When was the last time you were drunk?
Sunday night after the final show of my headline tour. A few drinks turned into a thousand along with karaoke and an all nighter at mine for the Super Bowl.
4. When were you last told off?
My Nan went to my show and told me off for excessive swearing during the set. Ironically I was way more reserved than usual! Sorry Nan x
'We're super engaged about the music' – White Denim preparing to roll back the years on Performance tour
5. Who is the nicest 'celebrity' you've met?
This ones easy, Alice Cooper! I met him at a celebrity pro-celebrity golf tournament and he was so so nice.
6. What's your favourite film?
Back To The Future! (Am I basic yet?)
7. What's your first memory?
My first memory was getting my head caught in the cat flap at my grandparents house. I was about three at the time.
8. Do you prefer playing live or in the studio?
Live music every time. There's nothing like having fans sing your lyrics back to you and I love playing music with my best mates on stage.
9. Tell us the most you've ever spent on a round of drinks.
When in 'spoons it's so cheap that the sky's the limit! So about twenty quid. I don't have enough mates to spend a massive round on anyway haha
0. What's the first record you bought with your own money?
I was 11 before you laugh – Rihanna's Good Girl Gone Bad album…. so badass.
11. Whats the worst gig you've ever done?
I played as support act in Nebraska in December. It was minus 15 degrees outside so we ended up playing to a tiny crowd. My bassist was too young to come into the venue and my 48 year old manager spent half an hour trying to get him in.  He had no ID. It ended with my US agent flipping out.
12. Can you cook?
Does burning toast count? If so, absolutely!
13. Tell us a secret
I am Hannah Montana
…..by the way make that a fifth biscuit
Comments
comments