Frank Carter and the Rattlesnakes rattled a sold out Arts Club in a display of fire and aggression the like of which Getintothis' Peter Goodbody has seldom witnessed.
We first encountered Frank Carter and the Rattlesnakes at Rebellion in 2017 and, we'll admit they were a new one on us then.
The no holds barred performance from the band to a pretty packed Empress Ballroom was seared into our memory from just about the first chord of Dean Richardson's guitar. It seemed to get better and better as the set went on. It was a stand out performance from a bill of impeccable quality and one of the highlights of that weekend.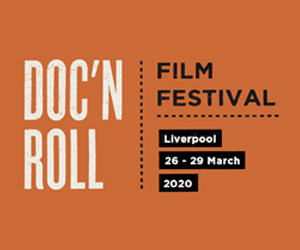 So, there were high hopes for tonight's Arts Club sortie. We've seen the pictures from earlier gigs on this tour and we're expecting carnage, but also, as Frank is always keen to stress, a place where people are safe to enjoy themselves and look out for each other.
This band could have sold out much bigger venues for this tour, but as Frank told us a couple of weeks ago, the smaller gigs are  "It's fun innit? It'd be really fun to go and so small shows …" So, here we are in the Arts Club and we're not really sure how this is going to play out.
First off we have support band, Black Futures. A new one, but a band of which we've heard good things
Two individuals in white boiler suits and face masks walk on to either side of the stage and wave white flags until a countdown starts. "T minus 30, T minus 20, T minus 10, 9, 8 …" And Black Futures launch into a volley of noise. There are just the two of them making music – drummer (name) and keyboards / guitars (name), (they don't do names).
Although the boiler suits hang around for a while, initially just standing still on the stage and later dancing with the crowd from the pit.
As for Black Futures, well, it's heavy, dude. It's full of theatre. "I am you and you are me" hollers (lead) as he jumps over the pit and takes up position in the middle of the Arts Club floor, encouraging a mosh circle around him. The crowd love it and join in with enthusiasm, as do the boiler suits who appear dancing on the bar next to us making full on Hooters style moves.
It's not easy to pigeon hole Black Futures and the fact we only got just over half an hour of them doesn't help. Rock. Sure. Punk. Not sure. Wacky. Sure. Coherent. Not sure. Theatre. Sure. Any good? Yeah. It was fun. And they've got some decent tunes.
Frank Carter talks beauty amid chaos and an End of Suffering
It's Frank time.
"What day is this? Day 10? Of sold out shows. I have the best view in the house. It's all down to people like you. You're very special to us. This one's called Fangs", a piledriver of a song from first album Blossom. Frank's got the Arts Club well on side by now, if there was any doubt.
But we're a few songs in by the time the band play Fangs and perhaps we're getting a bit ahead of ourselves. Frank's thanked Theresa May for fucking up the country, gone for a walk on the upstretched hands of the audience. Twice. And did a handstand. Also in mid – audience. Not on the floor, but on top of them. He's gonna injure himself one of these days.
Frank's music is uncompromising and heavy. Mostly played at 100mph, but with enough downtime to enable you to catch a breath every now and again. There's a punch to the guitar sound and an edge to to the rhythm that seems to hit home cleanly and incisively.
Before Heartbreaker, Frank dedicates the song to all the ladies in the audience. But with an invitation. "Ladies , if you have ever wanted to crowd surf, now is your chance to do it in a safe environment. Guys, take notice. If anyone touches any of the women inappropriately, I will fucking come and sort you out. There is no anonymity."
And so it happens. And about 20 or so women take the 2 minute opportunity to ride the wave. The smiles on their faces as they are pulled into the pit was actually quite uplifting.
A Frank Carter gig may seem chaotic. There is a mosh pit going back as far as the mixing desk at times. But there is no doubt there are rules too, well, one rule. Don't behave like a cunt.
Many of his His songs deal with mental health and the issues he will admit he has had to deal with his own demons. The intro to the song Anxiety from the new album brought a lecture from Frank. "It's OK to seek help. Because it's not OK to kill yourself. (We paraphrase, but you get the point).
In the event, we had classic Frank. Impeccable sound. Superb effort. Perfect songs and a sound that was crisp and sharp. It was a masterclass in how to to do a gig. And it was pretty clear he was having a ball. As were we.
The set started with Crowbar and, we'd thought finished, with Lullaby. But then Frank comes over to the bar where we're writing our notes for this review and, just like Black Futures decides to do a Hooters number on the counter top. "I can do what the fuck I want", as the band plays Crowbar again and Frank just launches himself into the crowd as if he's scoring the winner with a diving header into the near post at Wembley.
Kitty Sucker and I Hate You close out the night with more crowd surfing. Frank thanks all involved, no encore. Class.
We spoke to security before the gig and asked whether they knew what to expect. "Not really, but we're quite excited about this one." Every single one of them had a massive grin on their face at the end of the night.
A Frank gig is a good gig. And a safe one.
Images by Getintothis' Peter Goodbody
Comments
comments