With an Eagles tour on the horizon Getintothis' Naomi Campbell sorts through a top 10.
The Eagles announcing a tour never fails to get hearts racing and tickets selling like the hottest of cakes.  And rightly so.
It's been three years since Glenn Frey, Don Henley, Timothy B. Schmit and Joe Walsh last toured together promoting The History of The Eagles documentary which saw guitar and banjo player Bernie Leadon re-joining the line-up.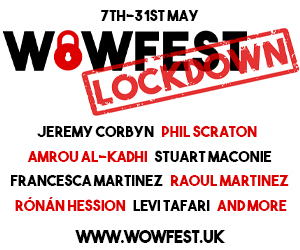 The two year long tour was also the last in which founding member Glenn Frey would appear on stage with The Eagles after his untimely passing in 2016, news which left many fans wondering if they would ever tour again.
In a heart-warming tribute, Frey's eldest son Deacon has stepped in his father's footsteps with Henley praising his debut Eagles appearance at LA's Dodger Stadium in July as "extraordinary".
The Eagles will return to the UK in June bringing their 2019 World Tour to Liverpool's M&S Bank Arena. The new line up will also include CMA awards and Grammy winner singer Vince Gill.
With fresh faces and a more relaxed title of An Evening with the Eagles it's no surprise 13 additional dates were added to the tour as it shapes up to be their most intimate, emotional journey to date.
An Evening with the Eagles will promote the penultimate release, Legacy, a 12-disk limited edition CD compromising of 7 studio albums and 3 live albums from their career as well as unreleased singles.
Looking back through the catalogue of Eagles classics, it's clear the consistent transformation of their sound over the decades is detrimental in what makes them a hot ticket.  Through the disbandments, the emotional exits, new additions and their changes in style and character The Eagles remain a historic group.
Over their 40+ years of making music they have seen and done it all.
Together from the beginning in 1971 Henley and Frey were wide-eyed and ready off the back of a tour with country sweetheart Linda Ronstadt who encouraged their ventures.
The Eagles had their fun, living the California dream but they also succumbed to the rock star lifestyle, the dark cloud that followed many others in their era, disguised by its 'pot of gold over the rainbow' effects.
What makes their sound unique is their ability to follow the fast movement of an evolving sound, charged by the kaleidoscope of musicians that makes The Eagles as successful as they are.
Their charisma and impressive ability to share frontman status on stage put them in the same league as other big-name groups of their time, such as Fleetwood Mac and Led Zeppelin, but The Eagles continued to top the charts.
Henley's love of folk and country stemming from his Texan roots, with Leadon's rhythmic banjo and guitar combinations in their debut records Eagles (1971) and Desperado (1972) lead effortlessly into a more rock influenced On The Border (1974) and One of These Night's (1975) with the addition of, as described by Frey, "hands all over the neck" guitarist Don Felder to the bands line up.
Frey, mesmerised by California groups The Byrds and The Beach Boys combined with Henley's love of country singers Johnny Cash and Patsy Cline made for an unstoppable duo that could never be recreated, known worldwide for those instantly recognisable harmonies
The Eagles have something for everybody, the love song, the break up song, even the ultimate road trip playlist.  They have a song for it all, which makes it extremely difficult to choose a few select favourites. However, here are 10 golden greats from the Eagles albeit with a few challenging cuts.
10. Life in the Fast Lane from Hotel California (1977)
Walsh's signature guitar ensured from the onset that this unusually up-tempo track would be instantly recognisable.
As many Eagles tracks are, the lyrics were influenced from true stories of their ventures. Frey claims the title came to him when he was riding on the freeway with a drug dealer known as 'The Count'. In an interview with the BBC he explained: "Life in The Fast Lane expressed the stereotyped LA 24-hour boogie mode that unfortunately is too true for a lot of people."
The track features everything there is to love about the Eagles packed into 4 minutes and 46 seconds.
Easy going lyrics delivered by Henley with a touch of distortion for good measure, tempting guitar harmonies and a new care free attitude that was beginning to seep out in the Hotel California record helped escalate Life in The Fast Lane to No.11 on the Billboard top 100.
The tasteful placement of guitars layered with phase towards the end of the track gave hints of what they could come up with when they experimented with new sounds. Especially now with their new trophy guitarist Walsh, who made his debut with the Eagles on the Hotel California record.
9. Peaceful Easy Feeling from Eagles (1972)
With strong influences of American country roots, debut album Eagles with its soft country tracks such as Train Leaves Here this Morning and Earlybird echo tones of fellow Texan Kenny Rogers and his prolific guitar strumming rhythm and smooth vocals.
Unsurprisingly, as Rogers himself produced a handful of singles for Henley's band Shiloh in 1969 and become somewhat of a mentor to the young musician whilst both were in LA, a far cry from Henley's heavier rock n roll days to come.
Peaceful Easy Feeling has all the qualities of an easy-listening country ballad, Leadon's solo giving it that unique 'Eagles' stamp.
The tranquil, romantic lyrics written by American musician and singer-songwriter Jack Tempchin… 'I wanna sleep with you in the desert tonight, with a million stars all around' made Peaceful Easy Feeling an instant candidate for the bands third single release from Eagles.
8.Seven Bridges Road from Eagles Live (1980)
As mentioned earlier The Eagles consistently proved how well they could share the stage in close proximity, each stepping in at the right time to take the lead of a song or take the reins for a guitar solo however, the sound of their voices blending together in harmony will always be their unique selling point and sweet spot.
Seven Bridges Road, originally written by American country musician Steve Young is the perfect example of how a simple song can be made into something much more with its drawn out vocal phrasing and mythical lyrics.
The three minute long track leaves behind any impeding solos and instead focuses solely on their voices opening with a 5 part acapella vocal arrangement that would raise birds from their nests and drive people from their houses to the streets searching to hear what that sound was.
Henley describes Seven Bridges Road in their 2014 documentary as their 'go to' opener and pre-show warm up thanks to its ability to blow the audience away.
Alongside a solo accompanying guitar, (which when it kicks in drives the crowd wild as heard on the record), this track makes for an obvious choice for their debut live album and an inductee in their top 10 Golden Greats. Heartache Tonight and Take It to the Limit also feature on the album.
7. Already Gone from On the Border (1974)
The first single release from the third studio album is known as the Eagles ultimate break up song with its high energy rhythm section and lead vocals from Frey who personifies the song with his alpha male presence…"heaven knows it wasn't you who set me free, so often it happens that we live our lives in chains, and we never even know we have the key".
As the band lay down the tracks for On the Border with new producer Bill Szymczyk, guitarist Don Felder also joined the line-up. His influence on the record was instantly notable, the beginning of their sound – heavier rock with the foundations of folk in their roots.
Already Gone demonstrates their own interpretation of the 'California sound' in various ways with signature upbeat riffs against unapologetic lyrics.
6. Take It Easy from Eagles (1972)
This is arguably where it all started for The Eagles.
The first single from their debut self-titled album oozes self-assured feel-good, and lets the title speak for itself.
Co-written by Frey and Jackson Browne, (who lived in the basement below Frey's apartment at the time), the track came when their fans needed to hear it, post the riots and confusion of the 60s.
Leadon recalls that they succeeded with Take It Easy because "people wanted to feel like they were okay".
The track acted as a pivotal point of the band's reunion in 1994 after country musician Travis Tritt recorded a version for the tribute album Common Thread: The Songs of the Eagles ,for which the five came together for the first time in 13 years for filming of the music video.
Take It Easy continues to be a fan favourite with its easy-listening guitar riffs, familiar banjo licks that give it it's unmistakeable Eagles character and its instantly recognisable intro, the sounds of their acoustic instruments blending together, creating a legacy they could only dream of.
Despite only peaking at No.12 on the Billboard Hot 100 charts this is a song that has stood the test of time. Withstanding generations of covers its simple message, classic guitars and soulful harmonies,earned Take It Easy its place in The Rock and Roll Hall of Fame's 500 Songs that Shaped Rock and Roll.
5. Lyin' Eyes from One of These Nights (1975)
The smooth melodies of this track initially make it sound like a love song, the lyrics upon first listen make it appear to be a personal account of a scorned lover.
However, as discerning Eagles fans will know, (as described by Frey and Henley in the History of The Eagles documentary) the lyrics actually describe girls they'd met on the road who they believed cheated on their husbands…"my oh my, you sure know how to arrange things…ain't it funny how your new life didn't change things. You're still the same old girl you used to be."
With its swaying acoustics and mellow vocals, the track is a prime example of the beauty of a Henley and Frey collaboration, and stands as one of their most successful singles reaching No.2 on the Billboard hot 100.
Between its 8 verses the chorus repeatedly comes in as a wave of fresh air with those four vocals coming together right on cue, such was the expectation of an Eagles record by this stage.
4. Desperado from Desperado (1973)
From the album that paved the way to the beginning of Frey and Henley's signature song writing duo, with its easy listening Roy Orbison style acoustics in Doolin' Dalton and Tequila Sunrise, the self confessing love ballad Desperado came in stark contrast to its accompanying tracks for the simple style of its arrangement.
The sole piano intro and soft strings throughout the 3 minutes and 30 seconds make way for some of their most beautifully penned lyrics to date…"oh freedom, well that's just some people talkin'. Your prison is walking through this world all alone"
Desperado was the first album in which the group would follow a concept idea, influenced by cowboys and the Old West. They followed a concept idea again for Hotel California focusing on the 'luxury' lifestyle associated with LA.
Although the track is one of the Eagles best known songs with its delicate qualities, Henley claims Desperado shot to fame when Linda Ronstadt released a rendition for her 1973 album Don't Cry Now, describing her version as "poignant, and beautiful".
3. Take it to the limit from One of These Nights (1975)
The Eagles third single from their fourth studio album was hugely popular for its lead vocals from Meisner who also wrote the track.
Meisner describes the track as a power song about never giving up, getting older and "taking it to the limit one more time every day".
The lyrics reflected Meisner's ability to get up night after night and step out from the comfortable shade of a bassist and into the glittering light of singing lead vocals and held him in the utmost respect of his fans, but ultimately led to his departure from the band after he refused to sing the nerve-wracking notes more and more. The fuel to the fire of the underlying tensions he felt within the band.
Newcomer Timothy B. Schmit who replaced Mesiner's position as bassist and vocalist in 1977 proved the perfect candidate with his similar vocal range and carefree 'Cali' demeanour.
For the bands 1979 album, The Long Run, Schmit co-wrote and sang lead vocals on RnB track I Can't Tell You Why.
One of These nights stands firmly as my favourite Eagles record. With three top ten singles, reaching number one on the US Billboard 200 and a Grammy win it's not hard to see why it stood out from the rest.
Something had changed significantly within the band; their musicianship had reached new heights, nonetheless driven by the addition of wacky guitarist Joe Walsh.
By now the Eagles they knew what they could do and more than ever they had the platform to showcase it.
2. Hotel California from Hotel California (1976)
The track which escalated the Eagles to superstardom, with an introductory guitar riff that came to be known worldwide.
Smothered with rumours of a darker more mysterious myth than intended, disregarding rumours of cults and hidden meanings, the lyrics are based around the bitter reality of living in a sun kissed world tainted by the LA lifestyle… 'Mirrors on the ceiling, the pink champagne on ice and she said, we are all just prisoners here, of our own device'…
With the introduction of Walsh as an additional guitarist in 1975, there was a lot more room for the extra rock n roll they had craved for so long, to Frey's delight.
A fearless Walsh in all his infamous room trashing glory came to life in these high energy tracks on the record.
Felder's spine tingling 12 string intro alongside Frey and Henley's lyrical magic left fans with a masterpiece they didn't expect.
Hotel California offers up almost a decade's worth of quality in one album. The recurring theme throughout the writing process focusing on the concept of the 'American Dream' with similar songs such as Life In The Fast Lane and New Kid In Town.
It's a record that will never stop spinning and came to be the new encore track for the band in live shows with its chant-like chorus and an explosive guitar display between Felder and Walsh. This was repeatedly demonstrated on stage as they play off each other's solos, ultimately taking the harmonies beyond vocals to their fingertips.
Even after breaking boundaries (the complete studio track is over 6 minutes long), Hotel California went straight to No.1 after protests from the band to keep it in its entirety without being cut.
Hotel California is now listed as third best selling of all time by the (RIAA) following closely behind Their Greatest Hits (1971-1975), listed as best-selling album of all time.
1.One of these nights from One of These Nights (1975)
That bass intro, (written by guitarist Felder) instantly hooks you in, before uncharacteristically, Henley comes in with his bluesy guitar solo. 
A spine-tingling note from Meisner towards the end of the track puts One of these nights forward as one of their most impressive vocal masterpieces in Eagles history.
It was different to anything that they had done before with its influences of R&B and Disco, a result of sharing the studio with in Miami with disco-pop brothers the Bee Gee's.
With more freedom in their song writing the record came to be Frey's favourite as mentioned in the liner notes for The Very Best Of (2003).
There is a defining feature in each and every element of the song. One of These Nights is soulful, yet undeniably a power ballad, which took both the single and the album to number one.
Comments
comments