With new album The Devil You Know just released and a short UK tour in the offing, Getintothis asked The Coathangers 13 questions.
The Coathangers beginnings are familiar to a lot of bands.  But, in testament to their friendship and staying power, what they have done that is different is to stay together for 13 years.  More than that, they have managed to release 5 rowdy, infectious albums and their 6th, The Devil You Know, has just landed.
The ability of The Coathangers to thrive in their thirteenth year of operation with original members Julia Kugel (guitar/vocals), Meredith Franco (bass/vocals), and Stephanie Luke (drums/vocals) is a testament to both their music and the genuine spirit of camaraderie that drives it.
"Our combined strength is much more powerful than our individual powers, which is true of us as a band and further to us as a community and society," Kugel says. "We're choosing to be positive, proactive, and vocal about our stories and life experiences, giving up the devil we know."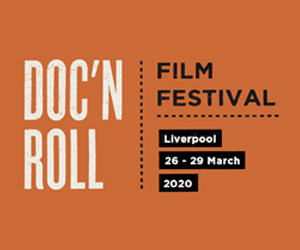 The Coathangers took an extended break in 2018 and this allowed them to regroup refreshed and ready.  This is what spills over into new album The Devil You Know.
Getintothis asked the trio 13 Questions, most of which were answered with many exclamation marks!  Read on to find out about poaching eggs,first memories and favourite views.
Where are you and what are you doing?
"We are in the van leaving San Francisco driving to Reno!!"
Do you have any pre-gig superstitions?
"We must have a group hug before every show. I'm not sure exactly when we started do it…but it's been years!"
How do you like your eggs?
"Definitely poached! I don't usually ask for them at restaurants because I know they are a pain to make. After many failed attempts I recently mastered how to cook a poached egg!"
When were you last told off?
"Maybe a few weeks ago by my 2 year old nephew. He does not like being told not to do something."
Who is the worst 'celebrity' you've met?
"Hm…there have been a few bands we have toured with years ago that were not the nicest…I won't mention names! But it taught us how not to act!"
ICYMI's Rebecca Toohey talks putting on gigs and favourite female musicians
Recommend one band or album that you think we should check out.
"Prettiest Eyes! We played 2 shows with them on this tour and they are amazing live!"
What's your first memory?
"I'm not really sure…but I'm going to say my moms beautiful face!"
What is your favourite view?
"The view from my front porch! Especially in the spring when all the flowers are in bloom…I'll spend all day rocking on my rocking chair listening to music and people watching!"
Tell us the most you've ever spent on a round of drinks.
"Probably not too much…maybe the most I've spent on drinks would have been for one of my friends birthdays…going out for dinner then a bar after…it adds up fast!"
What was the first record you bought with your own money?
"Sublime, self titled. I thought I was so cool! Haha"
Whats the worst gig you've ever done?
"Every show is great! We did almost get stuck in Mexico once…but that was after the show! The actual show was amazing!"
What's your favourite film?
"Right now A Farewell to Arms. It's an Ernest Hemingway novel. It's beautifully shot and it's an amazing love story between a soldier and a nurse during World War I."
Tell us a secret
"Well…I can't do that because it wouldn't be a secret anymore!"
Tour dates are:
Monday April 29  – Manchester Soup Kitchen
Tuesday April 30 – Liverpool Arts Club
Wednesday May 01 Leeds The Key Club
Comments
comments