The annual celebration of independent record stores is backed by Pearl Jam, Getintothis' Will Neville has the details .
Record Store Day this year takes place on Saturday April 13, with Pearl Jam announced as the event's ambassador.
The grunge icons who emerged from the ashes of Mother Love Bone have sold more than 85 million albums around the world since their debut album Ten in 1991, and are following in the footsteps of the likes of Iggy Pop, Jack White, St. Vincent and Chuck D.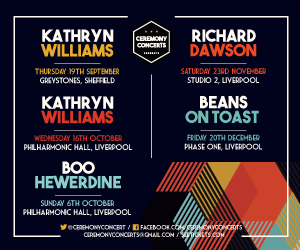 The band's lead guitarist Mike McCready said:
"Every independent record store I've been to, I've gotten something out of it — in terms of great music, or a cool feeling. I always feel a little bit better when I come out of a record store.
Support every independent record store that you can. They're really a good part of society. Know if you love music, this is the place to find it."
Record Store Day co-founder and organiser Carrie Colliton added, "I've worked in and around record stores for my entire adult life and feel like I've grown up with Pearl Jam because of it. Some of my craziest and best midnight sales were for Pearl Jam albums, and any one of their songs makes me think of my favourite record store co-workers."
Record Store Day first took place in 2008, with Eagles Of Death Metal's Jesse Hughes being the first RSD ambassador a year later, with Josh Homme and Ozzy Osbourne taking over these duties as the event took off at the end of that decade.
With over 500 releases this year, the RSD list of releases announced last night brazenly aims itself the nostalgia market.

It includes an alarming number of live albums from The Fall, five, plus three studio recordings – count 'em, just over a year after Mark E Smith's death. Let's take a moment to imagine the man himself's reaction to this heartfelt tribute.

If you thought every drop of blood had been squeezed from Dylan's Blood on the Tracks, you'd be wrong; 2019 brings with it yet another version this year.

And of course, what record collection is complete be without a David Bowie and Marlene Dietrich picture disc.

On the new music front it's slim pickings.

Bang Bang Romeo and Soccer Mommy bag first physical releases this RSD, a 7 inch and full length LP respectively, and there's  brand new Courtney Barnett to get up at mad o'clock and queue for if you want.

All in all though it's reissues in every shade and hue vinyl imaginable – as a record collector, it's a tough job these days to find an album released in beautiful, standard black anyway, but RSD is an explosion of hysterically priced colour. – Cath Holland, news editor.
Comments
comments