Slow Readers Club bring a career spanning sell out show to Arts Club as Getintothis' Lucy McLachlan ponders gig diversity.
Slow Readers Club have been selling out shows up and down the country, so it's no wonder tonight is the same.  The band are just down the road from Manchester.
Last time we saw them was in a packed out Hangar 34 at Sound City 2018 with some hardcore fans that appear to rival that of Red Rum Club.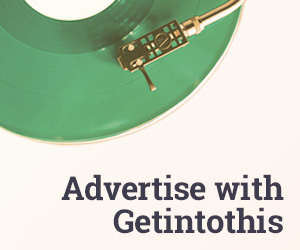 The night begins with a sing along to Morrissey's Everyday Is Like Sunday before the support has even started. And there's a lot of people sporting bright red 'Readers' t shirts.  So this is how tonight is going to go.
Shadow Party are comprised of Tom Chapman and Phil Cunningham from Bernard Sumner's New Order plus Josh Hager of Devo.  Along with Ellen Lewis on keyboards and vocal.  With such an impressive line up they have billed themselves as synthpop's answer to The Avengers…
Their sound is groove filled post punk fun with the attitude of some darker heavier guitar thrown in for good measure. Whilst singer Josh Hager brought some robotic dance moves, it is indeed a blend of New Order, Joy Division and Devo and it's actually pretty great.
Incredibly tight as a band and being able to step out from behind some big and inspriational names in music, they were a great opener to get the crowd warmed up.
We just wonder how many of the audience were aware of the bands these guys also appear in.
@shadowparty_ supporting @slowreadersclub in Liverpool pic.twitter.com/kz3zLhuEht

— Sue (@suewilsanders) March 16, 2019
Waiting for Slow Readers Club to come on stage we're treated to more crowd sing alongs to The Smiths There Is A Light That Never Goes Out.  And we notice that the venue has filled up to bursting point with what looks like, and we're going to be honest here, the local pub field trip to the Arts Club. We'll elaborate later.
Slow Readers Club come on to Donna Summer's I Feel Love which felt very appropriate given tonight's clientele and straight away the crowd is there and raring to go.
Singer Aaron Starkie is looming over the crowd from the beginning and Lives Never Known from their 2018 album Build A Tower is the first to get everyone jumping around holding pints in the air with that anthemic rock sound.
We're told that this is their first year as full time musicians since signing with Modern Sky so we're in for a treat of new tracks and also older tunes. 2015's Grace Of God kicks things off for, then followed new single Supernatural and not even released on an album yet, The Wait.  The chanting of Readers! Readers! between songs is getting louder and louder each time.
@slowreadersclub first gig of 2019 and first SRC show. It's going to take some beating. Fantastic live performance pic.twitter.com/5Q6abjYx0I

— steve griffin (@theboygriffin) March 16, 2019
The crowd are having a ball, everyone is up and dancing, Starkie is climbing up over the speakers and it seems the whole room knows the words to all the songs but we can't help but notice one thing.
There's not a lot of diversity at this gig in more ways than one.  And we guess we'll wait for the social media comments to roll in on this one.  On one hand in the songs, it is all powerful anthemic rock but not much change as all the songs seem to blend into one with not much variety.
And there appears to be a very narrow age range at this show of a much older crowd and predominantly male.  We're only really noticing this being the complete opposite of all of that and being a female alone at a gig that is mostly a male audience you become more aware of your surroundings.
However, at the end of the day, Slow Readers Club ruled over the Arts Club.  They have a very strong fan base and it seems since signing with Modern Sky they are looking to only grow bigger, this may be the last time we'll see them in a more intimate setting.
Images by Getintothis' Lucy McLachlan
Comments
comments