As part of our International Women's Day celebrations, we ask Yvonne Page, business manager at Liverpool's Dig Vinyl, to describe her working day.
How did your interest in record collecting start and progress? 
'I've been around vinyl since I can remember. I grew up in the states with my Mom, and when I came to stay in Manchester with my Dad on school holidays or he came to visit me in America, he was always crate digging.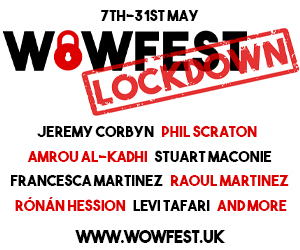 I was hanging out in Piccadilly Records and dusty roadside flea markets in rural Pennsylvania when I was a kid, so I guess I've always felt comfortable in those places.
I was about 11 or 12 when I started *borrowing* my Mom's CDs – most notably Nirvana's Unplugged In New York and the City Of Angels soundtrack (for the Jimi Hendrix track specifically) – and realised that the radio pop music my friends were fawning over just wasn't really for me.
It was right around this time that my dad gave me a copy of Beach Boys – Pet Sounds, and brought me to Liverpool for the first time, too. I guess I just fell in love with the music so much that it was natural that I'd seek it out on the original format. I didn't get the chance to spend much time with my dad at the time given the geographical distance between us, but my mom, seeing that this was something that we could kind of bond over and share together, was really supportive and bought me my first record player. Then she became the one being dragged around record shops and dusty flea markets, by her moody teenage daughter!
This was the really early 2000's, so I was picking up Led Zeppelin originals for like 50 cents at yard sales, and family members who were switching over to CDs were happily passing their old collections on to me. I can't remember if my friends thought it was cool or not – jokes on them if they thought it was weird, because it worked out well for me!
To what extremes have you gone to search out a record you really want? 
To be honest I'm a bit spoiled because of working in a record shop, I experience a bit of the "Baader-Meinhof Phenomenon" when it comes to vinyl!
So, this is "the illusion in which a word, a name, or other thing that has recently come to one's attention suddenly seems to appear with improbable frequency shortly afterwards" – basically, when I decide I really want a record, or hear something that I'm a bit interested in, chances are it, or something very similar, will end up in the shop, and subsequently back home with me, in the near future!
A few weeks ago I decided I really wanted a copy of the Tom Tom Club debut LP, and one turned up in the racks that very same weekend.
Unfortunately sometimes a record turns up that I'd love to have, but I need to come to terms with living without because it's just well beyond my means – like the first Mazzy Star album and the original Nick Drake – Bryter Layter that still haunt my dreams. Someday….
Describe a typical day in your role. 
Lots of coffee and lots of cleaning mouldy records!
Working in a record shop isn't as glamorous as people like to think, and in my position as Business Manager it's loads of administrative and managerial tasks, like staff scheduling, bookkeeping, and email answering.
I'm a passionate planner and organiser, so when intense jobs come up like overseeing the big move down Bold Street and managing the on-site record shop at Liverpool Psych Fest, I'm really in my element. I don't shy away from the day-to-day jobs though, so most of the time you can find me rifling through dusty boxes buying collections over the counter, listing stacks of records for sale online, packing up orders for posting, and just, ya know, selling records!
What are the best bits of working in  record shop? 
The excitement on a young kid's face when they buy a record. Just knowing that they're going to get so much enjoyment out of the music, and feeling really proud that they've chosen to buy something physical in order to do so. It's the same excitement that the middle aged customers get when they re-buy the album on vinyl that they sold decades ago – the cyclical nature of the record shop is really pretty beautiful.
Someone brings us their collection, so it can be sold on and the music enjoyed by someone else, who then tires of it and sells it again, in order to make space for something new.
The survival and revival of the record shop, and Dig Vinyl in particular, is the best "moment" for me. That these spaces still exist for people to come together and discuss and discover music, that people still seek out the experience of crate digging, and that they long for the physicality of the format… that's the best.
Any bad moments? 
As in any retail position, you do get the odd difficult customer, though I will say that when it comes to clientele, ours is pretty great.  Of course every now and then, there's a certain type of customer who expects the person behind the counter in a record shop to be something I'm not (a middle aged man) and completely discounts or even ignores me, whether it's due to my gender or age (I think appearing quite young AND being a woman certainly compounds things).
There's been many instances over the years where a customer will look past me completely to ask a male member of staff a question rather than me – even if I'm right in front of them and the other employee is on the other side of the shop! Elliot especially loves these kinds of customers as he makes it a point to refer their questions back to me when it's an area of music I'm more versed in, or an admin/management enquiry. He's always got my back.
There was also the guy who looked me dead straight in the eyes and said "what are you doing working here" because I didn't know of the album he was after. I was just thinking to myself "oh yes, you're right, how dare I not know every single artist, band and album, ever made, EVER?! You're right, what am I doing working here? Guess I should quit."
Like, is that the kind of response he wanted? What did he expect? Nobody can know everything, and we all have our areas of expertise. It's silly to think that any one person working at a record shop would have an extensive knowledge of every kind of music ever made.
One of the things I love most about my job though is that I am always learning and expanding my expertise… always discovering new artists and exploring different genres, and maybe if that guy comes back in a few years I'll be able to justify my job to him then, with a knowledge that meets his expectations!
Oh, then there was also the time we found a used pregnancy test shoved inside of a gatefold LP sleeve. Yeah, that might have been the worst moment.
What advice would you give to a young woman who likes the sound of your job?  
Learn everything you possibly can!
Read every music book, watch every music documentary, listen to every type of music. You're going to be asked a lot of questions, some silly and some hard, so the more the know, the better prepared you will be.
Never be afraid to admit you don't know something – just take it as an opportunity to learn, and move on.
Listen to the stories that the old married couple selling you their record collection are telling you about the concerts they went to, research the album that student was looking for but you didn't have, and never, ever, visit anywhere without checking out what their local record shops are like.
The job is just as much about the people and the physical space as it is about the music, so take every opportunity you can to learn and improve.
Oh, and never clean an acetate with isopropyl alcohol.
Yvonne is part of the International Women's Day takeover at Melodic Distraction at 4pm and is also DJing at Buyers Cub the same evening.
Comments
comments