Benjamin Francis Leftwich enchanted Leaf cafe on a busy night for gigs in Liverpool, Getintothis' Howard Doupé was sold on the quality.
It's a warm, Sunday evening in the dying embers of another vibrant musical weekend.
We were half expecting inner-city venues to be much quieter with festivals in abundance. It seems that every possible taste would have surely quenched over in the Baltic area and those slightly out of town.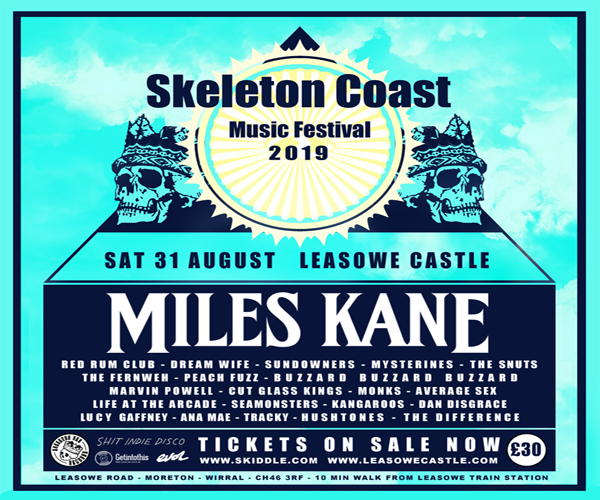 Alas, the weekend hasn't finished yet and the thinning town crowds only serve to make access easier.
Down the city streets, through the daytime wavering chameleon-like weaves of colour and sound on Bold Street. Up to the little raised haven of LEAF cafes upstairs live room.
Benjamin Francis Leftwich hasn't played around these parts for some considerable time.
Quite a lot has happened in his world. There's been a series of singles on streaming platforms keeping fans tied over and the quench of new material satisfied. Latest album Gratitude has been released for a mere couple of weeks and builds upon the wider explosion of soundscapes found on 2016's After The Rain.
Constantly striving to push his craft onwards, there's a point now where the original acoustic plays equal fiddle to the intricate layered electronic elements.
Altogether a more confident, direct and evolved affair. Leftwich learnt pretty quickly the mass appeal lies heavily in those hushed, dulcet tones and this is an area he continues to explore and celebrate.
Tonight he has a room in the palm of his hands. It's the perfectly captive audience, transfixed on every note and melody. The songs sound well worn, well-versed in the exploring of silent rooms up and down the country.
6 Music Festival: Charlotte Gainsbourg, Gang Of Four, Fontaines DC: Mountford Hall, Liverpool 
It's delicately beautiful, the whole affair. Carefully wrapped up in a shimmering dream-like state. Playing from all his major releases it's good for those here to get a full breadth of Leftwich's arsenal.
With thanks to the wider team involved in keeping things running smoothly on the road – tonight we see the fruits of this harmonious team with the addition of synths played during the final track of the main set tonight.
It's a briefest of pauses before the encore, lying somewhere between the pointless and typical crowd appreciation builder. He's back on stage, a flood of self doubt almost takes him off balance as the signal to the keyboard player to play this next one out.
One last time we're reminded of Leftwich's USP – individual solo quality for the final two tracks of the night. Back to back we get Kicking Roses and the colossal Atlas Hands.
An hour's just right for Leftwich – leave them wanting more. From where we were standing he certainly did tonight.
Images by Getintothis' Amy Faith
Comments
comments