Liverpool party crew SisBis to talk to Getintothis' Sinéad Nunes about feminism, fundraising and funky basslines.
SisBis have been programming some of the city's best parties for the past two years – and its a testament to the Liverpool-based trio of inspiring young women that things keep getting bigger and better for them.
Last week, they teamed up with Resident Advisor to bring their most energetic DJ, Jayda G to 24 Kitchen Street, and next Saturday sees headliner Carista, SNO and resident DJ Giovanna bringing the beats.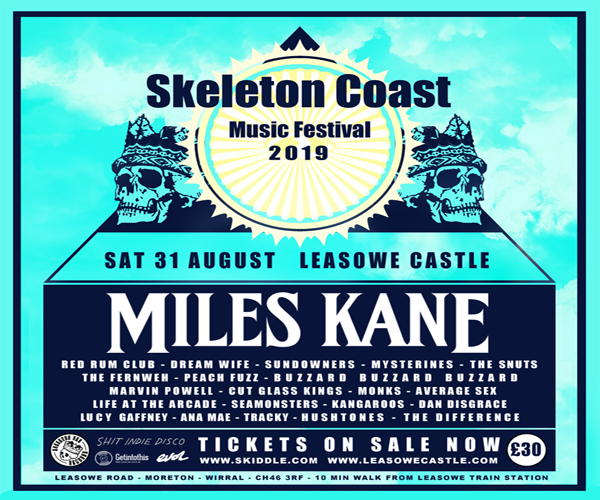 Chatting to the threesome, it's clear that they never imagined – or perhaps even intended things to take off the way they have.
Originally inspired by the warehouse parties their friends used to programme in a venue known as The Bakery in Kensington,
SisBis saw a community grow around music and philanthropy, and wanted to replicate those good intentions.
SisBis' Lisa Buckby tells Getintothis: "We decided from the outset to support Refugee Women Connect through our ticket sales. We simply wanted it to be a party where people felt free to dance loads in a judgement-free environment; an occasion to have a good time with your friends and meet new people."
Two years later, the ladies have stumbled upon a winning formula, collaborating with Africa Oyé, The World Transformed, Resident Advisor and more.
But that was never what they set out to do – as Giovanna comments, it was more a case of "one thing led to another", as she tells me.
"Our first party was going to be a one off, but after we put it on, we had the bug, and immediately started planning the next one."
Working with these established promoters and festivals has allowed SisBis a chess to some of the most innovative and politically conscious artists, and Jayda G was no exception.
Reading interviews with the star of last week's party, its clear her heart is firmly in line with SisBis' own sense of justice, recently completing her Masters degree in Environmental Toxicology, wherein her special interest lies in protecting the Salish Sea orcas native to her home British Columbia, who are constantly at risk from human action.
Moshi Moshi Records celebrate 20 year anniversary with new compilation
Seeing music as a vehicle for social change, Lisa tell me "Music is powerful. It's important to remember what unites and connect us, especially in a climate where most political campaigns are based on prejudice and fear. Club nights can make you feel part of a community, therefore not alone but supported and listened to".
Looking forward, SisBis are keen to programme more of the empowering female-led afrobeat/electronic/disco DJs who have become synonymous with their name.
Carista, who joins them this Saturday 13 April, is founder of Dutch record label, club night and radio show United Identities and recently impressed audiences on Boiler Room TV with her stunning 2018 Dekmental set.
Through United Identities, the DJ and producer hopes to bring people from diverse backgrounds together with music, and she has collaborated with Dance With Pride to raise thousands for LGBTQI+ refugee communities in The Netherlands.
Hunee, Coco EM and Peggy Gou are a few on the Liverpool wish list for now, and we're sure the SisBis team will attract those names and more. 
But enough about their guests; SisBis' own Giovanna has been climbing from strength to strength, with regular shows on Melodic Distraction and NTS radio, and bigger things undoubtedly in the pipeline thanks to the recent Resident Advisor collaboration.
Its refreshing to have an all-female team of promoters/programmers doing so well in a city (and an industry) so influenced by male voices.
Here's to the next party, and to celebrating, supporting and creating safe spaces for women in music, and in local refugee communities.
SisBis presents: Carista, SNO and Giovanna takes place Saturday 13 April at 24 Kitchen Streets. Proceeds go to Refugee Women Connect.
Comments
comments