Eurovision went to Tel Aviv in Israel, Getintothis' Peter Guy offers some final thoughts.
The Eurovision Song Contest is over for another year with The Netherlands scooping the prize.
Duncan Laurence won the 2019 Eurovision Song Contest with his song Arcade.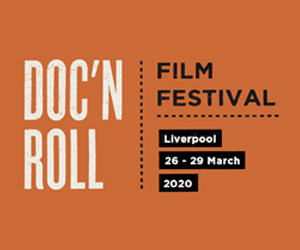 He had been the bookmakers' favourite to win, and came through to the top of the leaderboard after the public vote.
The UK's Michael Rice came bottom, after getting just three points from the public vote, and a total of 16 points.
Madonna also performed atop of some high steps singing Like A Prayer and new track Future with a guest cameo by Quavo.
The last time The Netherlands won was 1975. Laurence said: "Here's to dreaming big, this is to music first, always."
Here's a few thoughts.
1. Australia was robbed. If it were in Europe they'd have won.
2. Everyone hates the UK.
3. Madonna's performance would have been better if she's have fallen down the stairs.
4. Chris Martin has a lot to answer for – the winning song is dull as fuck and he *mimed* the piano.
5. Iceland were incredible – when's the album out?
6. If you live in San Marino there's a 24% chance you will play for the national football team, present the weather on television *and* sing in the #Eurovision Song Contest.
7. Graham Norton was hugely sincere and while it was kinda cute it made me yearn for Terry Wogan half cut on Bailey's.
8. Where were South Macedonia?
9. There's only one person that can rescue the UK.
10. I give that #Eurovision a relatively solid 6/10 – been worse been a lot better. Needed a bit more POP.
Comments
comments