A fundraiser for Liverpool's homeless community will take place in memory of Her's as Wand to play Shipping Forecast, Getintothis' Lewis Ridley with the news.
Liverpool and UK music was saddened to learn earlier this year of the passing of Stephen Fitzpatrick and Audun Laading, known as the band Her's and their manager tour manager Trevor Engelbrektson.
Friends and family of the three have now come together to organise a special fundraiser to take place in Liverpool on Sunday, June 16.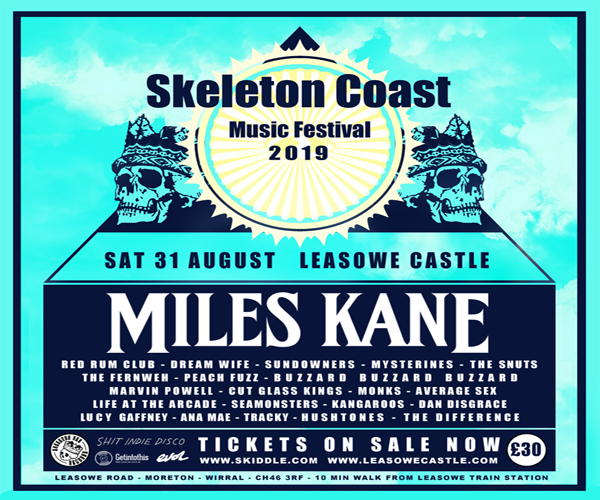 The event will feature DJ sets from The Orielles, Happyness, Brad Stank and Pizzagirl at The Bombed Out Church, as well as an exhibition from the band's photographers, a presentation of Her's artwork, and exclusive video screenings.
All proceeds from the event will be going towards supporting the local homeless community, through the Bombed Out Church's initiavies, donations can be made here.
LA psych rockers Wand will play Shipping Forecast as part of a UK tour later this year.
The band have released five albums in five years, including this years release Laughing Matter, which came out last month.
They'll come to Liverpool for a midweek date on Wednesday, August 21.
Elsewhere in gigs, Aussie surf garage rock band Skegss will play The Zanzibar as part of their tour of the UK and Europe.
The Byron Bay trio released their debut single in 2014, and their debut album last September. They'll head to Liverpool on Tuesday, August 6.
Finally in gig news, Columbia will play a hometown Liverpool gig later this year, having played at Sound City this month.
Full of attitude, the five piece will play in Phase One on Saturday, September 31.
Our new track this week comes from London synth duo, Sex Cells, who have released a new single on their own independent imprint Pretty Ugly Records.
You can watch the animation video below.
Comments
comments