Rhine Valley played Studio 2 to celebrate Yano Da Records first birthday and Getintothis' Harry Rigby was there for the party.
A long since sold-out night of celebration was on the cards at Studio 2 Parr Street to mark the first anniversary of Yano Da! Records and a barrel full of social media hype had set up an evening to look forward to.
But first the label.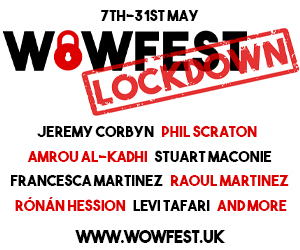 A seemingly burning desire to provide a platform for those who wish to venture into producing music brought two music lovers and musicians together; I can only assume these two have been in the position of those they want to help themselves.
I spoke to Craig (one half of the label) early doors on the night, he was buzzing about the evening ahead 'this is what I live for, nights like tonight'. He was in his element ahead of the first act as he spoke fondly of the venue. A great sense of direction rubbed off from Craig, portraying that what he's just started up is the beginning of a big future of many successful possibilities.
Beaten John Lip headed up for the first act of the evening. Friends of the label, they gave out a polished opening performance but for a few bass slip ups. The four-piece from the Wirral who've been on the block for some time have a proper accomplished rock sound with big buoyant choruses in tunes like People and I'm Fine. All rather great to begin with and the crowd replied, fizzing in appreciation.
Next up The Jagz, also from the Wirral. They're getting a bit of a following these lads, probably due to their slightly larger portfolio available out there, but from the sound check the crowd were transfixed.
Leading into their set there was a crisp, striped back sound comprised of some groovy bass, similar to a Merseybeat rhythm, layered with smooth creamy Hawaiian-like melodies. Let's call it slow surf. Lyrically on the whole it's a tale of relationships and how there's a constant dealing between absence of security.
There's no doubt that a large part of the crowd have turned up to support these lads and the song With You was greeted with a lot of cheering. There are plans of a second EP release from them during the summer and frontman Paddy is very much enjoying the moment.
Rhine Valley completed the trio of acts from the Wirral for the evening.
New Ferry has provided the backdrop for Craig McMahon's upbringing. His lyrics tells of how he doesn't feel like he belongs in what he sees as a dystopian environment that offers nothing but uninspiring ways of life.
Wrapped with seemingly descriptive jokes of subjects around him, none so more evident than in the track A41. A solo acoustic set played out which lead into covers before the night grew long.
Labels of Love: Getintothis' archive of our favourite record labels
Walking back from the evening we've got to take our hat off to Craig as what he's doing at the moment is admirable.
All his intentions are evident through his label and the night which has played out. The Jagz stole the show but without Yano Da! Records efforts this evening wouldn't have happened. Plenty of fresh tunes are on the way as the year unfolds.
Comments
comments