Saintt Etienne announce a rare UK tour, including a date at Liverpool's Everyman Theatre and Getintothis' Banjo has the details.
Saint Etienne brought a touch of class to 90s club culture.  On paper, their idea was a strange one and one that, in the wrong hands could have resulted in a cultural car crash.
They decided to blend classic 60s influenced pop with the strange new sounds of the blossoming Acid House scene.  Thankfully, in the hands of Pete Wiggs and Bob Stanley, these disparate scenes were brought together to produce some of the best music of the era.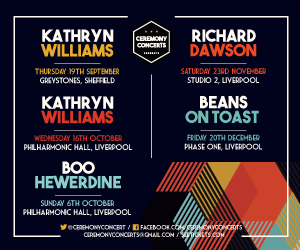 Happily they have continued to do this ever since.  Their latest album, 2017's Home Counties, shows that they have lost none of the deftness of touch or the eye for a superior pop tune that has become their trademark.
Originally consisting of just Wiggs and Stanley, the plan was that Saint Etienne would not have a fixed vocalist, instead using different singers for different songs, including Moira Lambert, who sang on their best known early song, Only Love Can Break Your Heart.
However, after Sarah Cracknell sang on Nothing Can Stop Us, she was offered the position of permanent vocalist and all the pieces of Saint Etienne were in place.
The High Dials set for Liverpool Phase One date with Hannah and The Wick Effect bowing out
Since then they have produced nine wonderful and varied albums.  They have also produced a staggering eleven compilations.
There is a coolness about Saint Etienne's influences as they are seemingly blessed with being able to spot the best songs from any given genre and to incorporate these sounds into their own music.  For further evidence, if any were needed, check out some of the Saint Etienne Presents albums, such as Songs from the Lyons Cornerhouse, Paris in the Sping and Songs for a Central Park Picnic.
These compilations take in such diverse genres as Prog Rock, Easy Listening and French pop, finding surprising and pleasing gems in each.  It is this magpie approach that makes Saint Etienne such an intiguing proposition.
Live dates have been few and far between recently, but now they have announced a short tour where they will be palying their classi Tiger Bay album in full.  Luckiliy enough, this includes a date at Liverpool's Everyman Theatre on October 17.
The tour will see them play with a full 8 piece band and a 5 piece orchestra.
Tickets will be on sale from noon on May 14.
Full tour dates are:
Warwick Arts Centre – October 16
Liverpool Everyman Theatre – October 17
Gateshead Sage – October 18
Edinburgh Queens Hall – October 19
Comments
comments