Saint Etienne's Bob Stanley has written a new chronicle of the band's music and an autumn tour has been announced, Getintothis' Jamie Bowman has a conversation about his creative process.
"The suburbs are far more sinister places than most city dwellers imagination," declared writer JG Ballard. "Their very blandness forces the imagination into new areas."
Back in the early 90s, it was this kind of restlessness which saw two friends from Croydon try and meld such disparate sources as rave culture, French football, 1960s pop and British realist cinema, into one great shiny whole and in doing so manage to create one of the best loved British groups of their generation.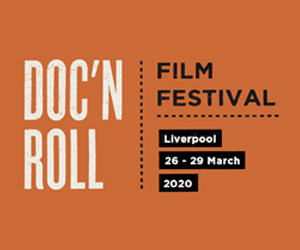 Over nine albums since Saint Etienne's classic 1991 debut Fox Base Alpha emerged, Bob Stanley, Pete Wiggs and Sarah Cracknell have continued to plough a unique furrow through the country's pop culture firmament, with Stanley's parallel career as a modern day chronicler of music history only adding weight to the argument that the three piece are peerless when it comes to uniting 70 years of understanding of just what it is that makes pop so special.
Now as part of publisher Pomona's new series of books 'Sleevenotes', Stanley has chosen a number of his favourite tracks from Saint Etienne's back catalogue and written about the influences and impulses behind his own songs be they garden cities, Swedish beer or the importance of Artful Dodger and Craig David's hit Re:Rewind.
"Mark (Hodkinson) at Pomona had said he wanted to do this series of books written by songwriters about what was behind their songs and I thought I could do that but I was worried about explaining too much of the process and killing the joy," says Stanley.
"We never print lyrics for the same reason because if you mishear a lyric it will always be better and the real thing will disappoint. Once you put a record out there it's there to be interpreted and everyone will hear it slightly differently. No one can go inside someone else's head and know what's going into their ears so instead I wanted to write about the indirect influences on the different songs I'd written and all the different periods in Saint Etienne's career."
As Stanley goes on to explain, his band looked to their record collections for inspiration ("Dusty Springfield, Pet Shop Boys, Juan Atkins" as he neatly sums it up), but also to the highs and lows of moving to and living in London which became "a series of villages and personalised pathways" according to the band's great fan, music writer Jon Savage.
"Everyone who grows up in the suburbs does have mixed feelings about them especially given the state of the country at the moment with London being remain and then this donut around the edge that wants to leave," he says. "I think people think it was only the north that voted to leave and it really wasn't – you haven't been to Amersham if you think that."
Stanley's hometown of Croydon boomed as a business centre in the 1960s, with multi-storey office blocks, an underpass, a flyover and multi-storey car parks dominating the skyline, and it's to these mysterious hinterlands of the capital that he often looks to for inspiration.
"I like the leafiness of the suburbs, I like the parks and I like being near the countryside," he says. "Even living in London I've always lived near places where I could be near woodland or at least a hill.
"The suburbs are inspiring places because they're quite blank and you can do what you want. Pete, Sarah and I all grew up in the suburbs and when we went up to London it would be a big exciting thing. You can plot forms of escape when you're in the suburbs which you don't need to do in the city so you get this weird sense of freedom which means they become inspiring."
With Cracknell, who is originally from Windsor, now living in Oxfordshire and Wiggs in Brighton, where he's studying for a degree in composition and orchestration, all of the group have left London with Stanley now residing in Yorkshire. Maybe London's allure will gradually dim, in favour of other regions?
"I'm only ever in London for a bit now," he says. "You take it for granted in London that you're going to bump into loads of people you have something in common with but when you're in smaller place you gravitate towards each other more and have deeper friendships. Pete and I have been friends since we were kids for that reason. In London you could be friends with someone for 18 months and then not see them for five years.
Deeper Cuts Festival – an interstellar new music happening in Liverpool
"Sarah feels like she's missing out in some way even though she knows even if she was in London she wouldn't be going to things she thinks she's missing out on. We've all got kids and there's only so much you can do."
Probably the most evocative sections of the book are where Stanley recalls his teenage years sifting through the racks of Beanos, a record shop in Croydon that was thought to be Europe's biggest and closed in 2009.
"Beanos absolutely shaped my life," he remembers. "If I heard something on the radio I could go in there and they'd have a copy. Occasionally they'd burst out laughing when I asked for something rare but by and large if it was an old hit they'd have it and it was probably the only shop in Britain like that so I was very lucky to have it on my doorstep.
"I'd buy old and new records in equal measure so I'd have an Echo and the Bunnymen or a Teardrop Explodes along with an Aaron Neville single or some British psychedelic thing."
Saint Etienne recently announced a rare UK tour, including a date at Liverpool's Everyman Theatre ("Liverpool has always been an exciting place," says Stanley. "I can't believe how much it has changed in the last 20 years") where they will celebrating the 25th birthday of their Tiger Bay album.
"It's really exciting," says Stanley. "We're going to start writing together over the summer and hopefully have something new out next year."
As for his writing, Stanley fans can look forward to Yeah, Yeah, Yeah's prequel as well as a study of one of the 54-year-old's favourites The Fall.
"The Fall book will be full of artwork, posters, ephemera, hand written lyrics, and a collection of essays about what Mark E Smith wrote about," adds Stanley. "It's got everything from HP Lovecraft to Manchester City.
"I didn't really know Mark but I bumped into him a few times. We did a cover of Chock Stock once and I wrote to him this quite formal letter saying how we wanted to do a cover and was it OK. I think that was the best way to approach him – if you were quite formal he really appreciated it. He phoned back and was like 'do what you want with it' . He liked people to be loyal – he literally had a Christmas card list and I think it was very easy to be knocked off it."
Bob Stanley's Sleevenotes is available now.
Saint Etienne play:
Warwick Arts Centre – October 16
Liverpool Everyman Theatre – October 17
Gateshead Sage – October 18
Edinburgh Queens Hall – October 19
Comments
comments