As news of the death of Hollywood Golden Girl Doris Day broke, the nation shared their memories of her best moments in song and film, Getintothis' Naomi Campbell shares her Top Ten.
With both a delicate and powerful voice that could resonate its way into and unfreeze the hearts of even the coldest Disney characters, Doris Day was one of the most lovable stars of her time, appearing in numerous films and TV shows from 1948-1973.
The 97-year-old died at her home in California after a battle with pneumonia, as confirmed by her Charity, the Doris Day Animal Foundation, who announced her wish for no funeral or memorial service.
Instead, Doris Day requested that fans donate to the charity she founded to save animals. Day spent a large majority of her time in the years before her death working with the foundation which was formed in 1978.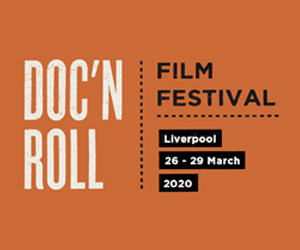 Born Marianne Von Kappelhoff with German ancestry from both sets of Grandparents, Day adopted the dainty title of 'Doris Day' when working with Barney Rapp in 1939 on the song Day After Day. 
The blue-eyed beauty from Ohio has been unstoppable ever since, taking over our TV screens and our hearts. While heavily influenced by the warming sounds of Ella Fitzgerald coming from her wireless, Day began her path as a recording artist after performing as a big band singer with Les Brown & His Band Of Renown. 
With a mesmerising voice and numerous on-screen personas from the loveable, whacky and wild sweetheart Calamity Jane to the comically flirtatious Jan Morrow in Pillow Talk, Day's status stands as one of the top female box office stars of all time.
Prior to her on-screen success Day released a string of chart-topping singles, the first being Sentimental Journey recorded with the Les Brown Band. Due to its release coinciding with WWII, the single became the unofficial homecoming theme for veterans.
The Wild Bunch at 50, top 10 Westerns and separating myth and reality
Day auditioned for her first major film role as Georgina Garett in Romance On The High Seas in 1948 aged 26, successfully earning the part out of 200 candidates, even after admitting to director Michael Curtiz that she was a singer without acting experience.
The film earned her a No. 2 hit recording with It's Magic. Day went on to co-star alongside big-time names such as Frank Sinatra, James Garner and Howard Keel throughout her career. 
Behind closed doors, throughout her youth and her years as a young woman, Day was learning how to deal with her new found superstardom alongside her personal life, failed marriages, debt and mental illness.
Doris Day was fast becoming the most well known, wholesome face in Hollywood history. She was entered into the Ohio Women's Hall of Fame in 1981 and received a Cecil B. DeMille Award for her achievements in 1989.
In 2004 she was awarded the Presidential Medal of Freedom by President George W. Bush for her achievements in the entertainment industry and for her work on behalf of animals.
Speaking at the event Bush said:  'It was a good day for America when Doris Mary Ann von Kappelhoff decided to become an entertainer. America will always love its sweetheart.'
Orson Welles – five of the best from the director of Citizen Kane
Day was awarded a Grammy for Lifetime Achievement in Music in 2008 but as was the case for many of the prestigious award ceremonies and events she was invited to, Day herself wasn't in attendance. 
Regardless of her absence in public life, Day was still a working artist with music to be heard, leading to the release of her 29th album My Heart in 2011, her first release in nearly two decades.
The album is a compilation of unreleased recordings produced by her late son Terry Melcher. Day claimed in her last TV interview with Des O Connor in 1994 that the albums later release (Day was 89 at the time) was due to the tracks being lost, the recording unavailable until Melcher rediscovered them.  Day's last feature was the comedy With Six You Get Eggroll released in 1968.
In memory of her decades as one of Hollywood's finest starlets, we thought we would share our top 10 Doris Day film and song moments. Take a walk with us down a beautiful memory lane. 
1. Sentimental Journey (1944)
Day's debut and first number 1 hit, recorded at the tender age of 23, features her early day Jazz influences from when she performed in New York with Les Brown and his Band of Renown. Listeners are given an instrumental that lasts over one minute, with a full horn section and strings before Day's gentle voice softly spills onto the track like honey…'never thought my heart could be so yearning…why did I decide to roam..gotta take that Sentimental Journey home'. 
2. Secret Love from Calamity Jane (1953)
In a rare audio interview with The Hollywood Reporter on the day after her 97th birthday, Day fondly recalled Calamity Jane as her favourite film. She described Secret Love as a 'beautiful song' and it's easy to understand why. With glistening piano trills and quavering strings from the onset, Secret Love makes the ultimate love song.
Movements up and down the scale of each instrument reflect the highs and lows of a love affair, peaking at its repeated crescendo with the words…'Now I shout it from the highest hills' from Day. Recorded in just one take at the Warner Bro's recording studio in Burbank, it reached number 1 in the UK and won an Academy Award.
3. Que Sara Sara from The Man Who Knew Too Much (1956)
The world famous song that many associate the name 'Doris Day' with was the theme song for her 1963 ongoing comedy "The Doris Day Show". The short and sweet number first debuted in the 1956 Alfred Hitchcock film The Man Who Knew Too Much.
Spanish for 'whatever will be, will be' the lyrics promoted a cheerful, optimistic philosophy of life, perfect for Day and her firm, pleasant vocals. The song made no.2 on the Billboard Hot 100 a year after its release.
4. Calamity Jane (1953)
The light-hearted Wild West comedy is one of Day's most popular acting moments and likewise too, Que Sera Sera being her trademark song, Calamity Jane stands as a trademark 'Doris Day' character. A comedic love story based upon the challenging consequences of mixing friendships with love interests portrayed by the wacky and loveable lead character Calamity and feminine beauty Katie Brown (Allyn McLerie) made for the perfect Theatre production and has since been on Broadway and numerous stages under the title Calamity Jane The Show. 
5. Pillow Talk (1959)
The romantic comedy was as a pivotal point in Day's acting career as she entered her most successful phase as a film actress with a series of romantic comedies, three of which starring with Pillow Screen co-star Rock Hudson, the other two being Lover Come Back (1961) and Send Me No Flowers (1964).
The film won an Academy Award for Best Original Screenplay, and Day was nominated for Best Actress in a Leading Role. With cheesy lines such as 'I get a nice warm feeling being near you, like being around a potbellied stove on a frosty morning'...the film turned the heads of its era with Day's girl next door persona portraying a more promiscuous character. 
6. Love Me Or Leave Me  (1955)
The biographical film features a darker plot revealing the battles faced by a dancer in the 20's with classics Ten Cents A Dance and Mean to Me portrayed by Day's character Ruth Etting. Love Me Or Leave Me led to the biggest-selling album in Day's career after the soundtrack spent 28 weeks on the Billboard Magazine album chart at number 1.
7. Move Over Darling (1963)
The rhythmic ballad was recorded by Day as the soundtrack for the 1963 movie Move Over, Darling co-starring James Garner and Polly Bergen and was released as a single the same year. The song was written by Day's late son, Terry Melcher whom she also worked with on her final album My Heart. Again, the song revealed a more daring side to an unusually bold Day with its flirtatiously forward lyrics. 
8. The Deadwood Stage from Calamity Jane (1953)
Taken from the Calamity Jane soundtrack the happy-go-lucky number is a firm fan favourite with its catchy lyrics 'A beautiful sky, a wonderful day Whip-crack-away, whip-crack-away, whip-crack-away' with Calamity posed in a comedic powerful stance with her pearly white smile. The high-energy track was used in the London stage show in 2003 and the musical based on Doris Day's greatest hits, A Sentimental Journey in 2010. 
9. Love Somebody (1947)
Prior to her successful movie soundtracks Love Somebody was released as a single from Day in 1947 after recording the song as a duet with Buddy Clark. The popular number remained at number 1 on Billboard for 5 weeks proving her recurring ability to draw in listeners with simple melodies and catchy chorus'.
10. It's Magic
Day's film debut in Romance on the High Seas in 1948 introduced this sweet, romantic ballad. Day's voice takes on a higher register for the track, her voice almost a whisper as she sings..'In my heart I know the Magic is my love for you'... It's Magic was nominated for a Best Song Oscar in 1948. Day chose this song as the theme tune of The Doris Day Show in 1952. 
Comments
comments