Manchester legends A Certain Ratio boxed off their box set at Phase One, Getintothis' Lewis Ridley was there.
Earlier this month, A Certain Ratio shared their new box set, ACR:BOX. They're celebrating their 40th year, and last night provided a unique opportunity to see the seldom seen band do their thing.
Remastered by Martin Moscrop at Abbey Road studios, ACR:BOX features over 20 unreleased tracks from the seminal Manchester band, who fit on the peripherals of the upcoming Madchester scene, and the UK's post-punk generation as one of the first signings on the famous Factory Records.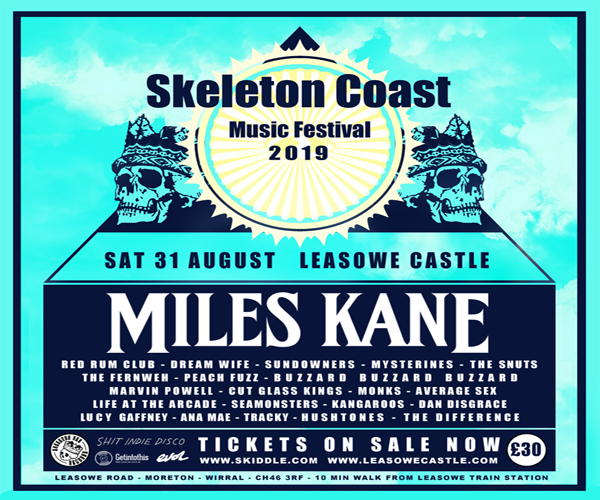 Back then, most of tonight's crowd probably existed within one of those subcultures, and the rare chance to see 'the Mike Tyson of funk', A Certain Ratio, in such a setting as Phase One is not only rare, but somewhat of a privilege.
First up though, is Manchester experimental pioneer and frequent collaborator with the likes of The Velvet Underground and the late Pete Shelley of The Buzzcocks, Eric Random.
Eric Random was last night, though, battling against a sunshine summer evening, and Phase One's beer garden was too much of an attraction for some. They would have heard his beats seeping through the blockwork, but may have missed out on some awesome visuals.
Tomorrow night your girl is in 'Luverpool' @phaseonelpool petforming with a certain ratio.

All 'Bootle Mum's' welcome!#UnaCertaProporzione pic.twitter.com/2ok1B7a4g0

— Denise Johnson (@TheDJohnsonR3AL) May 22, 2019
Then, ACR. "This song turns 40 years old tomorrow, so you don't mind if we put up the oxygen tents in between tracks, do you?" They kick off with their first single, All Night Party.
Deeper Cuts Festival – an interstellar new music happening in Liverpool
On stage steps Denis Johnson, for 1985 track Wild Party. The sax is out, so is the tambourine, and it all all goes industrial fiesta.
Then bongos, for a cover of Talking Heads' groover Houses In Motion, and bodies groove with it. By the time the highlight of the night comes, Shack Up, there are significantly more heads bobbing than there were at 9pm.
Perhaps they were caught out by the evening sunshine, they'll be disappointed to have not been a part of what was a celebration of ACR. Part nostalgia, part exhibition, part whistle and part cowbell, it was a step back in time that Phase One's crowd throughly enjoyed.
A Certain Ratio will spend two night's at one of Manchester's newest venues, YES, this weekend – where the same sort of fiesta can be expected.
Images by Getintothis' Mark Holt
Comments
comments