1980's pop duo Shakespears Sister have reformed and are hitting the road and Getintothis' Will Neville wonders if they are back to stay.
Shakespears Sister were a unique pop act.  Initially the solo project of Siobhan Fahey of Bananarama, American singer/songwriter Marcella Detroit joined in 1989 to make them a duo, having already been involved as more of a hired hand.
Detroit, whose real name is Marcy Levy, had previously worked with the likes of Eric Clapton, Leon Russell and Chaka Khan.
They were named after The Smiths' song Shakespeare's Sister, itself an homage to a Virginia Woolf essay, with the spelling alteration the result of an accident.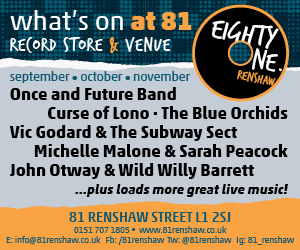 They released two Top 10 albums, and had a string of hit singles, including Stay that topped the UK charts for eight weeks in 1992, becoming the fourth best-selling single of that year.
Due to some personal issues, Fahey cancelled their biggest show to date at the Royal Albert Hall at the peak of their success, with the two taking time out to work on solo projects.
However, when accepting an Ivor Novello award in 1993, Fahey's publisher announced the end of the partnership in her absence, with Detroit in attendance.
Following this unsurprisingly rancorous split, the name was used by Fahey on and off over the years, but they are now back as the iconic duo, having not spoken to each other for a quarter of a century until getting back together last year.
Wild Beasts' Hayden Thorpe on going solo, and a breakup album with a difference
She said, "Neither of us wanted to go into it if there was anything apart from friendship and unity. I realised what a perfect writing partner [Marcella Detroit] is for me – there's some sort of weird fusion of energies that feels fated. It's like this third entity exists that is neither me nor her, it's the two of us."
Detroit added: "There was no stopping this. It was like this snowball that just kept on gathering more and more speed. I think we've come to a point where we respect and understand each other more than we ever could have back then."
A new compilation called Singles Party that will include two new songs is being released on 19 July, with a new single All The Queen's Horses out this month and a UK tour, including a date at Liverpool Empire.
Their typical dry wit can be expected to shine through on the other new song, C U Next Tuesday.
Tickets are on sale new for all of the UK dates:
Oct 31 – Royal Concert Hall, Nottingham
Nov 1 – New Theatre, Oxford
Nov 2 – Empire, Liverpool
Nov 4 – City Hall, Sheffield
Nov 5 – Palladium, London
Nov 8 – Royal Concert Hall, Glasgow
Nov 10 – Bridgewater Hall, Manchester
Nov 13 – Pavilion Theatre, Bournemouth
Nov 14 – The Forum, Bath
Nov 15 – Regent Theatre, Ipswich
Nov 17 – Cliffs Pavilion, Southend
Nov 19 – Symphony Hall, Birmingham
Nov 20 – Dome Concert Hall, Brighton
Comments
comments