Ahead of Gaygirl's gig at The Jacaranda this week, Getintothis' Lewis Ridley asks the band 13 questions.
South London outfit Gaygirl are currently in the midst of a UK tour, following the release of their latest single Hair last week.
Their currency is dark, melodic pop, and since forming the four piece have played with the likes of Shame, Maddonatron and Sorry.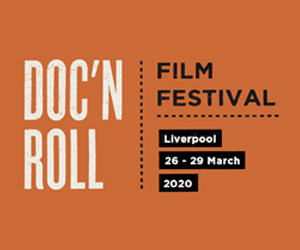 A popular outfit in London, they are fronted by Bex Morrison and met in the capital despite ailing from different parts of the south of England.
Their influences range from grunge to 90s noise pop and their debut single, 2017's Dance To Death set out their stall for the dark sounds that were to come on their EP.
Hair, however, drifts at some stages towards a shoegaze, delicate interpretation of their wide ranging inspiration, exploring empty statements of self-love to create a raw, subverted track.
Gaygirl will play The Jacaranda this Monday, June 24.
1. Where are you and what are you doing?
Trying to squeeze out the last bit of peri-peri mayonnaise and failing.
2. How is that working out?
Badly.
3. What is your favourite film?
Lost in Translation
4. What was the first gig you went to?
Britney Spears…and it wasn't the last time either.
5. Recommend one band or album that you think we should check out.
Scrounge (band).
6. What's your first memory?
Dressed up as a pirate… whilst crying.
Fat White Family announce UK tour dates including Invisible Wind Factory
7. What is your favourite view?
A sea of cats…as far as the eye can see.
8. Tell us the most you've ever spent on a round of drinks.
I don't buy rounds… and if I did I probably wouldn't remember.
9. What was the first record you bought with your own money?
The single Doctor, Doctor by Thompson Twins.
10. What is the last gig you went to?
I went to see my mates band called LYENA.
11. What would be your final meal if you were on Death Row?
Nachos, with extra guacamole to drown out the sombre undertone.
12. What's your guilty listening pleasure?
Enya
13. Tell us a secret.
I sound like a demon when I puke.
Comments
comments