With Anathema due to perform at the Grand Central Hall, Getintothis' Nedim Hassan chats with the band's Vincent Cavanagh about their early years and how the band's music belies genre categories.
If the preceding songs feature lyrics that convey a journey into self-discovery and doubt, Anathema's euphoric and epic closing track, Back to the Start, on latest album The Optimist perhaps offers the clearest pathway to hope.
"Our lives comin' back to the start" sings vocalist Vincent Cavanagh and, in a song that culminates with what is clearly a Scouse dad playing music to his young son, it is hard not to read this as semi-autobiographical. One way of affirming self-identity it seems, is to return to where it all began.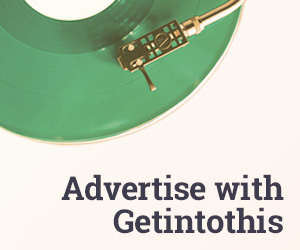 On July 19 in Grand Central Hall, Liverpool, this is certainly what Anathema will be doing.
The band will be performing their first full headline concert in the city for over twenty years.
Whilst Anathema did, of course, play a memorable acoustic set in Liverpool's Anglican Cathedral (released as the sublime live album A Sort of Homecoming) back in 2015, their impending gig feels different.
For the band, this one seems to be a definitive homecoming.
If this brings with it pressure, then as Vincent Cavanagh made apparent to us in a recent interview, it is something that the band relish:
"This is a chance to show our hometown where we actually are, musically and visually. How far we've come since we last played. It's gonna be very special, for us anyway."
If Cavanagh's words betray both excitement and determination, it seems that this was partly born out of frustration at the lack of opportunities to play in Liverpool for such a long period of time.
"We were always on about playing Liverpool but after we got signed and entered that cycle of album/tour/album/tour every booking agent or promoter we worked with in that time said it's a choice between Liverpool and Manchester, and they always went for Manchester.
Eventually, we booked a charity gig for Alder Hey in The Cavern, that sold out quick, then an acoustic gig in the Anglican Cathedral that sold out quick, now it looks like Grand Central Hall is gonna sell out as well so it just goes to show sometimes people can talk shite."
Frustrations with booking agents aside, Cavanagh also suggested a little bemusement with the way that historical narratives about Liverpool as a 'music city' can often prioritize certain types of sound at the expense of others:
"We love Liverpool, growing up it felt like the centre of the universe, best city on Earth. We're so proud of where we come from, but for some reason, this amazing city that celebrates its artists like no other has largely overlooked us because it is seemingly unaware of what we do and what we have so far achieved"
If Anathema feel that they have something to prove, then Grand Central Hall, as Cavanagh went on to reveal, felt like the ideal venue to accomplish this:
"This gig at Grand Central Hall has a poetic significance for us. We've called it "Back To The Start" which is the closing track on our latest album, 'The Optimist'.
It [Grand Central] was actually the first place Danny ever played live, with his first band called 'Run' when he was about 14-15. I think it might have been a Battle of the Bands type thing. They were a trio, he was lead singer/guitarist and I remember being dead proud he was up there, even though he had a shite denim jacket on, but in his defence he did borrow that from our Jamie so I'm not sure who to take the piss out of."
Moving on from 'denim-shaming' his brothers for a moment, he also emphasized the aesthetics of the venue for their forthcoming performance:
"Grand Central Hall itself is a beautiful venue, one of the best in the city. The word 'Grand' certainly applies. Big domed roof, balcony, sculptures, columns, arches, all that gear."
"I've been up to the venue a couple of times to plan out the visual/light production. We want to use this gig to show everyone in our home town what we've been up to all these years, so the visuals are really important as well as the set list."
The emphasis on wanting to "show" what Anathema are all about seems to stem from a deeper desire to avoid misconceptions about the band.
Anathema's early roots in the death-doom and gothic metal scenes are well documented.
As a young band they were, (along with Paradise Lost and My Dying Bride), signed to Peaceville Records, quickly becoming known as one of the so-called 'Peaceville Three' in acknowledgement of the considerable legacy those acts had in shaping the development of those genres.
While Anathema have never shied away from taking pride in that legacy, their song writing naturally evolved beyond the confines of those generic boundaries, particularly once they started to eschew the use of distorted guitar and death-doom vocal styles and incorporate more experimentation on albums like 1998's Alternative 4.
In relation to their song writing during this period, Cavanagh characterizes it as follows:
"Even in the early days, we always saw ourselves as different to everyone else in that [metal]scene. We were writing a fair amount of experimental, psychedelic, classical, folk alongside all the heavy stuff.
It was only when we began to strip away what I called the 'armour of adolescence' and instead, focus on the core truth that we started to speak with our own voice. That was around 'Alternative 4'"
Yet, despite their fearless approach to writing material that channeled this inner voice, which saw a range of albums produced – from 1999's Judgement with its darkly progressive leanings to 2010's uplifting art rock drenched We're Here Because We're Here – it seems that many in the music industries are too quick to compartmentalize Anathema.
They are either tethered to their roots in metal, or else branded as 'progressive rock' in much of the publicity that is generated about the band.
Such genre classification, as Cavanagh explained, can be frustrating for artists who feel that such labels do not accurately denote their music:
"It's ironic really, in the 'Metal' press and audience, the majority of people are really open minded and supportive of our evolution, they always have been, which is to their credit, but on the other hand, certain mainstream media or festivals which consider themselves open minded haven't yet given us a chance regardless of what we're doing now purely because we started in the metal scene."
Dysgeusia: Getintothis' monthly column for all things on the metal front
When asked about how this kind of generic pigeon-holing affected the song writing process, Cavanagh had some very revealing comments about Anathema's creativity:
"In any case, external expectations or prerequisites bear zero influence on us as songwriters. Genres of music mean nothing to us when you're in the flow of a song.
The process of writing for us is very subjective. The best stuff comes when you're fully focused on the process itself, you may not know exactly where you're gonna go with an idea but the trick is not to let your conscious mind tell you "This is boss" or "This is shit" while you're doing it. All that nonsense is an obstruction to your creativity.
The best stuff comes from your deep subconscious, the same place your dreams come from. The trick is to try to completely immerse yourself into what you're doing and see where you go from there. 'Turn off your mind, relax and float downstream' in the words of Dr. Winston O'Boogie."
Having elaborated on the tensions between creativity and commerce, our conversation turned to more immediate matters.
Given the significance of the Back To The Start concert for Anathema's career, how on earth will they go about choosing a set list?
"We've gone for the 'By Request' thing this time. So people get the chance to vote for ten songs they wanna hear, then the songs that get the most votes go into the set, so let's see what people want, should be interesting."
With a set dictated by their loyal and diverse fanbase, those lucky enough to have tickets will be rewarded with what promises to be an exceptional event (even by Anathema's own exceptional standards).
Supersonic 2019 ones to watch: six of the best from the home of metal
Now that the award-winning album, The Optimist, is a couple of years old, we couldn't help but close our interview by asking Cavanagh about the prospect of new music:
"We've got a good few summer gigs coming up, but as ever, the new music is at the forefront of our minds. New music is what drives us forward, it's the best part of being in this band.
We have nothing to prove except to ourselves and each other. We're in healthy competition with no-one except ourselves and each other. We are our own fiercest critics and can always feel objectively how a song or album measures up against what we've done before.
If the goal is to top 'The Optimist', no one will be more aware of that than us. We know what we're doing."
While the impending gig takes them back to the start, Anathema's high standards towards their own creativity drives them inexorably forward.
Their home city waits to welcome them on July 19 and celebrate their immeasurably rich back catalogue. Although they'll be hoping that they don't have to wait another twenty years to see their favourite lost sons.
Comments
comments