Fusion launch a new string to their festival bow this year, Getintothis' Steven Doherty previews the new Sefton Park all-dayer, and ranks the headliner's best of.
For the last few years, Fusion Festival has been synonymous with a bill full of high quality pop acts, held at Otterspool promenade in Liverpool..
This year in addition the pop day,which this year features Dizzee Rascal, Rudimental and the ever excellent Little Mix, there's now a more 'indie' day, called Fusion Presents.  Plus, there's now a change of venue, moving to the far more suitable surroundings of Sefton Park.
The line-up is equally as strong as has been the case for the last couple of festivals with some big names showing up on Friday August 30.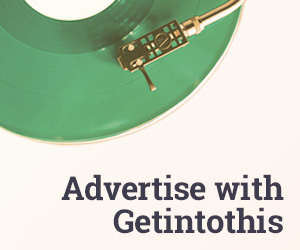 First up is Sam Fender, who is on the absolute crest of a wave ever since winning the Brit Awards Critics Choice earlier this year.  His debut album Hypersonic Missiles is due in September and is sure to top the charts, before heading off on a full UK tour in the Autumn, every date of which is sold out already.
Liverpool faves, Circa Waves released their released their latest long player, What's It Like Over There? just a few months back in April with people crowding into their album launch and signing at Phase One.  Their sound is accessible despite edgy indie rock stylings which has landed them an international following.
A late addition to the bill is another album chart topper in the shape of Jake Bugg.  
Best known for his earlier acoustic numbers, he has teamed up with massive dance act CamelPhat on their latest single, recently named record of the week by Radio 1, showing they are able to turn their hand to pretty much anything.
Somewhat unbelievably, we are only halfway through the bill, and to finish off it's a trio of massive names that really need no introduction (and are yet about to get one)
Local legends Echo And The Bunnymen are fresh from their recent run of orchestral dates, and are sure to have a set full of classic singles to start the early evening off in style.
It's been far too long since Franz Ferdinand came to town. Another band with a long history of classic indie pop singles, they are sure to be the welcome starter to the main headliner.
And what a headliner.
One of the biggest bands in the world today and a massive coup for organisers, as unusually they are not in the midst of a current touring cycle, coming back as they are from a long hiatus following the world tour for last album WALLS.
And to celebrate their headline slot, here's a Getintothis' Kings Of Leon (for it is them) top 10 of their finest moments.
10. Head To Toe: B-side of Four Kicks (2005)
Their finest non-album track, the fact they could toss aside this infectiously catchy number as a B-side shows the quality of material they had up their sleeves at the time.
9. Red Morning Light from Youth And Young Manhood (2003)
A lot of people's first interaction with the band, it sounded like it had come from another planet, as did the subsequent debut album, a record which is still considered to be the band's finest and most complete album.
8. Radioactive from Come Around Sundown (2010)
This was the first track released from the post-becoming massive album Come Around Sundown, and is a bit of a departure from the, by then, trademark feel of what a Kings Of Leon record should sound like, gospel choir and all.
7. Sex On Fire from Only By The Night (2008)
Yes, really.
Their most divisive single, this was the point that split the old and new fans into two separate factions. Accused of being their 'sell-out' song, whatever your view on the band at that point, on it's most basic level, it's a classic pop single.
6. My Party from Because Of The Times (2007)
Like most of the tracks on this album, it could have been a single but never was (the choice of singles released from this were strange to say the least). A live favourite.
5. Four Kicks from Aha Shake Heartbreak (2004)
Not a song to outstay it's welcome, it is 134 seconds of joy.
4. Slow Night, So Long from Aha Shake Heartbreak (2004)
The first track on album number two, the ideal bridge from the debut right up until the last minute or so where it becomes something very odd.
3. Knocked Up from Because Of The Times (2007)
Over seven minutes of hypnotic melody, another album opener setting the tone. Love that it sounds like it should finish on the five minute mark but they sound like they're enjoying it that much they just carry on.
2. Charmer from Because Of The Times (2007)
The only obvious single that they actually released from the album, this is a meaty pop tune. Sung like a man having some sort of mini breakdown, there's pure agony in that vocal, coupled with those riffs.
1. King Of The Rodeo from Aha Shake Heartbreak (2004)
An unlikely choice for number one, but a simple, effective gorgeous song. The video also gives it an added something sweet. Praying for them to play this at Fusion.
Comments
comments