Supersonic Festival have shared the final line up of artists added to this year's special 15th year anniversary edition, Getintothis' Peter Goodbody has the lowdown.
Supersonic Festival's line up already includes headliners Neurosis supported by Godflesh opening the festivities with a very special concert at Town Hall Birmingham.
This follows in the footsteps of Black Sabbath who played the historic venue themselves many years ago. Also performing elsewhere across the weekend, and over at the main festival site: Anna Von Hausswolff, Mono, Yob, Pigs Pigs Pigs Pigs Pigs Pigs Pigs, plus a special collaboration between The Bug Feat. Moor Mother to name a few.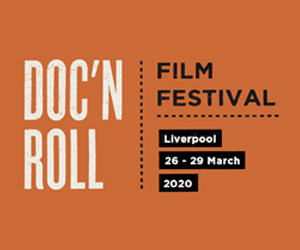 Supersonic will be partnering with Eastside Projects art gallery incorporating Monster Chetwynd's large-scale installation Hell Mouth 3 as this year's third stage with live acts just announced including Apostille, Guttersnipe, Paddy Steer, Valve, Victim and Water.
In addition, the gallery will play host to two special Do.omyoga sessions: a workout with Henge performing the live soundtrack and a Doombath Gong meditation.
Monster Chetwynd's installation Hell Mouth 3 is part of the wider Home Of Metal season of exhibitions and events curated and produced by Capsule – the people behind Supersonic Festival.
Details of the full line up of new additions below:
Apostille
Apostille is a man who's torn through enough sound-systems to know the difference between gesture and meaning. Alongside running his own DIY record label, Glasgow native, Michael Kasparis has continued to evolve his manic expositions in electronic pop.
Guttersnipe
Drawing from an oblivion of influences from noise rock acts such as AIDS Wolf and Fat Worm of Error to the nihilistic openness of power-electronic pioneers including Philip Best, Guttersnipe's songwriting is impossible to pin down. It skitters from one irrational idea to the next like some piece of absurdist theatre.
Paddy is a Zelig-like character along the timeline of Manchester's musical activity. His live performances err more daringly and admirably on the frontier of chaotic abstraction, expression and focussed blunder, dice rolling down the hill in case of duende, as from behind his stacked array of instruments, the anarchically intrepid punk gargles through a vocoder with his xylophone, all a-clatter under disco lights and doilies.
V Ä L V Ē
What is V Ä L V Ē? Folk lullabies re-imagined by the BBC Radiophonic Workshop. Found-sound collages interrupted by Welsh language orations and sudden outbursts of fuzz bass. Gleaming synthpop workouts that collapse into swirling dreamscapes of sax and harp. Tiny sounds opening out onto the epic.
Victim
Victim are a heavy metal band, formed in London in 1998, they are Car Crash (drums/vocals), Pub Fight (guitars/vocals) and Iron Fist (guitars/vocals).
Water
Formed in Manchester, Water are a heady mix of artists, poets and musicians who've come together to create encounters which engulf the senses. Water have left audiences with a feeling of being part of something magical, intense and sometimes bewildering, but always powerful.
Do.omyoga
Do.omyoga (Kamellia Sara) returns to Supersonic bringing together music and movement with stillness to create an immersive meditation. Offering 2 different workshops on the Saturday (with a soundtrack from Henge) and Sunday of the festival this year. Suitable for all levels, especially beginners.
Comments
comments