Shellac announce a UK tour including a date in Manchester and Getintothis' Simon Kirk has the news.

Post-hardcore veterans, Shellac, have announced a December UK tour which includes a Manchester date at Academy 2.
This is no Christmas cash grab that many nostalgia bands tend to pedal out year on year.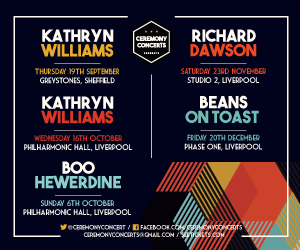 This is just Shellac, getting on a plane and playing some shows, which – should you have ever had the pleasure to see them live – will know that it's the closest thing to guitar music sounding like the razor wire.
Having released End of Radio – their 1994 Peel Sessions earlier this year, the Chicago based trio of Steve Albinbi, Bob Weston and Todd Trainer don't appear to be readying a follow-up to 2014's brilliant Dude Incredible.
But, well.. that's just Shellac. Possibly one of the only bands on the planet to openly admit if they want to tour, they just tour – end of sermon.
The band has built up an infinite amount of credits in the circles of all things independent and DIY that their honesty is rewarded by a fierce loyalty shared by their followers.
Big Black's Atomizer: 30 years of a visceral, uncompromising and challenging classic
So, with that we say, bin off your Christmas shopping and get to one of these dates. A Shellac show should always be celebrated because, quite frankly, they are one of the only bands left standing on the planet that adopt the proper ethos in all things rock music.
Shellac play:
Tuesday, December 10: Art School, Glasgow
Thursday, December 12: Academy 2, Manchester
Friday, December 13: Brudenhell Social Club, Leeds
Saturday, December 14: Y Plas, Cardiff University
Sunday, December 15: Concorde 2, Brighton
Monday, December 16: Electric Ballroom, London
Comments
comments