Venus Demilo continue their upward trend in Sound Basement, Getintothis' Conor Baxter was among the enthusiastic crowd.
Coming off the back of their return with a headline EBGBs and a memorable set at Phase One to celebrate Happy Accidents' One Year Anniversary. Venus Demilo took to the basement of Sound to continue the promotion of their EP The Rest is Just Noise.
Amsterdam is the track from that EP which we've enjoyed listening to over the past few weeks leading up tonight.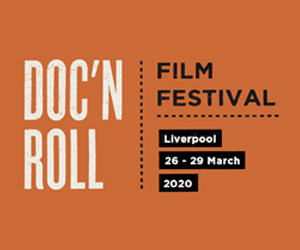 It doesn't matter who is playing in Sound Basement, the atmosphere is always great due to the nature of the venue. A fluent red stage surrounded by near darkness tends to add a somewhat intense intimate atmosphere to a gig (just don't ask photographers if they enjoy the red light down there).
Thankfully, Sound Basement is even better when a band like Venus Demilo play it.
Their set was full of songs familiar to pretty much everyone in the crowd – with a few demos thrown in for good measure.
The intro to Sinking Ships brought a huge cheer from the crowd, and with good reason. There was time for a solo acoustic song which brought the mood of the room down, before Venus Demilo announcing they were "taking it to the next level". And they did.
Festival fiascos, weather and wrath: A Getintothis Top Ten show-stopping disasters
A two song encore was a fitting end to an appreciative crowd, who got what they came for. A night filled by a band with huge potential, on the verge of hitting much bigger things.
With the announcement of a "Baby Demilo" on the way and more gigs lined up outside of Liverpool, the band are changing and growing as time goes by.
We hope that for a band as strong as Venus Demilo that they smash their gigs further afield and return to a headline show at a venue with a higher capacity – and with less fluorescent light!
We'll definitely be there to follow their journey onwards and upwards.
Images by Getintothis' Conor Baxter
Comments
comments