Ariel Pink is about to release a comprehensive series of reissues and retrospective collections, Getintothis' Peter Goodbody has the gen.
Mexican Summer presents Ariel Archives, a new comprehensive series of reissues and retrospective collections concentrating on the treasure trove of material recorded and released by Ariel Pink as Ariel Pink's Haunted Graffiti.
The first instalment of the series, out October 25 includes Underground, Loverboy and Odditties Vol. 2.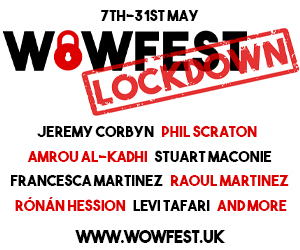 Catalyzing Ariel Pink's great creative burst from 1998 – 2003, Underground signalled a historic series of albums released as Ariel Pink's Haunted Graffiti.
Underground was originally self-released on cassette in 1999 when Ariel was a 21-year-old undergrad at CalArts. The Ariel Archives edition expands the track-listing of the original Underground release to include twelve unreleased songs recorded in the same period.
Unheard songs such as "Michelle" and "Let's Stay in the Past" fill in beautiful missing details from Ariel's earliest recordings, while familiar classics such as "My Molly" are collected for the first time on a full-length release.
Loverboy was recorded between October 2001 and July 2002.
Loverboy was created alongside House Arrest and recorded in Ariel's bedroom inside the Ananda Marga Ashram and Meditation Center. Despite this meditative environment, Loverboy was not a solitary effort.
Several of the album's most outstanding songs were collaborative. "Ghosts" and "Loverboy" were co-written with John Maus. Another Loverboy classic, "I Don't Need Enemies," was written by Matt Fishbeck a new collaborator and close friend. The Ariel Archives edition presents an expanded reissue of Loverboy transferred and remastered from the original master cassette tapes.
Odditties Vol. 2 is the long awaited second volume of uncollected music by Ariel Pink, compiled from non-album tracks, outtakes and rarities spanning 1999 – 2018.
Charity Shop Pop headlines Edge Hill University Deep Cuts away day
The collection includes unheard music from Ariel's run of releases as Ariel Pink's Haunted Graffiti as well as recent recordings made over the last decade. Contributions include tracks co-written with John Maus, Patrik Berger, Mac Demarco and Charlotte Ercoli Coe.
Ariel Archives makes an effort to reckon with the remarkable volume of outstanding music Ariel Pink made during this time. Rapidly evolving from crude proto-punk experiments to an adventurous home-recording aesthetic that explored a wide continuum of pop music, Ariel Pink developed a sound and image that would prove highly inventive and hugely influential.
Early recordings by Ariel Pink mined his musical obsessions.
Underground, for example, fused basic elements from krautrock, post-punk, and industrial / goth music. But soon these expressions of homage and youthful imitation lead Ariel Pink into a deep creative rabbit hole that became the genesis of the Haunted Graffiti catalogue of music.
Ariel Pink released Underground in traditional DIY fashion with a stereo-dubbed cassette and a photocopied insert that lifted graphics from an Amon Düül 7". It was handed out to friends and announced Ariel Pink's identification with the leftfield canon of rock and New Wave.
"I wanted Underground to be a musical equivalent to Lester Bang's book, Psychotic Reactions and Carburetor Dung," Ariel recalls in the liner notes.
Underground was followed by The Doldrums, a sudden and unexpected development that seemed years ahead of the breakthroughs chronicled on Underground.
Comments
comments