Jamie Webster launched his new single, Weekend in Paradise at a packed out Zanzi, Getintothis' Conor Baxter was one of the lucky ones to see the gig.
One of the biggest acts to emerge from Liverpool in recent years took The Zanzibar Club by storm for his debut single release.
After signing to Modern Sky, Jamie felt ready to launch his debut single.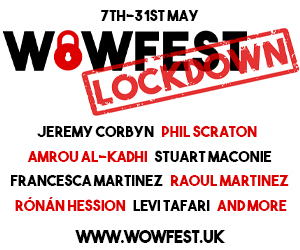 Weekend in Paradise has peaked at Number 8 in the iTunes chart, and it's about to pass 50,000 streams on Spotify. All within the first two days.
Coupled with selling out his demo tape after it only being online for a few days, it's fair to say Jamie Webster's solo career has arrived in style.
If you're a fan of Liverpool FC, the name Jamie Webster won't be new to you. If you don't follow LFC, then you're just in time to discover Jamie before he releases more new music.
Already rising to borderline cult hero status within the LFC community, Jamie has played to thousands of football fans all around the world singing predominantly fan songs, notably the now iconic Allez Allez Allez.
This, of course has led to him being able to amass a significant following. Many of who were eagerly awaiting the release of his debut single on the 1st November.
Tonight, however wasn't in any way related to football. Tonight was about a boyhood dream taking another step towards becoming a reality.
Initially the gig was to be held at the Shipping Forecast but got upgraded almost instantly to The Zanzibar Club after it sold out in minutes. Unfortunately for many, the upgraded venue sold out almost instantly again.
Leaving many close friends of Jamie's unable to get hold of tickets, let alone fans from further afield. The demand for tickets was overwhelming, the venue could easily have been upgraded again, but when Jamie began his set, The Zanzibar Club seemed the perfect platform for Jamie to properly launch his solo career.
The sell-out crowd already knew the words to the debut single.
A song which had officially only been out for two days, but had been heard many times before by friends, family, and followers of Jamie's solo work. When the opening chords to Weekend in Paradise began, the crowds reaction was phenomenal.
We turned around to check to see if any pyrotechnics had been set off. Not in The Zanzibar, but we don't doubt we will see some over the next year or so.
Best photographs of October 2019: House of Suarez, Lubomyr Melnyk, Gary Numan
Like many of Jamie's songs, Weekend in Paradise is in part documenting the ongoing challenges (and moments of joy) which come from having a working class background. Tonight, those challenges and celebrations were felt through the room, with real emotion shown not only on the face of Jamie, but also on the faces of many in the audience.
He has a way of connecting with the audience, a connection that goes far beyond the people in the room simply knowing the lyrics. They understand the lyrics, they believe them, and they really do feel them. The audience reacts so well to his songs because in many ways Jamie's no different from anyone else in the crowd tonight.
There are a few noticeable talents Jamie possesses that many people don't, however. One of which is the sheer power and depth of his voice.
It adds another dimension to his music that takes it beyond a catchy chorus or a tapping of a foot. His voice is an utter joy to listen to live, we'd recommend it to anyone.
There's also his stage presence. He commands the stage, even a somewhat small one like this. He's not a big man, but he has a way of enticing the audience to join in, it seems like he is almost asking them "Is this all you've got?".
Of course, the crowd feed off this, and were always happy to answer. He was right. They have got more to give. The place was absolutely bouncing all night.
Single realeased Friday, top 10 on iTunes chart by Saturday mornin (slowly making its way back down again now 😂) . Unreal reception at a sell out single launch last night. 55k+ streams to date an a first radio play tomorrow on @BBC6Music .
Honestly Can't thank you all enough ❤️ pic.twitter.com/i6YXwU0qYB

— Jamie Webster (@JamieWebster94) November 3, 2019
There will, of course be the comparison to Gerry Cinnamon. We don't think Jamie will mind that too much, he has always been a big fan of Gerry's, and as divisive as Gerry is in sections of the music industry, you can't argue that he has a formula that is working. Jamie could do a lot worse than being compared to Gerry Cinnamon.
You can already picture Weekend in Paradise being sung word for word on the tables in MOJO on a Saturday night. And we understand that might not be for everyone, but it is for us. And judging by the initial success of Weekend in Paradise, it is for many others too.
A hugely successful night for a man that we hope will continue this strong vein of form and go on to sell out gigs not just in Liverpool, but around the UK and Ireland.
Images by Getintothis' Conor Baxter
Comments
comments