Tim Burgess was quizzed by Phil Williams and the audience at the British Music Experience to launch his third book, Getintothis' Lewis Ridley on a night of anecdotes and peculiar exclusives.
Singer, songrwriter, Charlatan and soloist Tim Burgess released his first book Telling Stories in 2012, beginning a new chapter of his career as one of the UK's key faces in British music culture.
His second book was launched at nearby Oh Me Oh My, but this time it was the turn of Liverpool's British Music Experience to welcome one of the country's iconic music figures.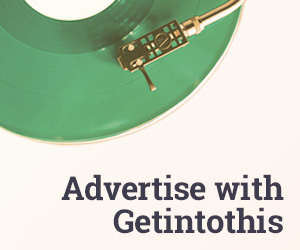 Last night, Burgess was joined by radio news reporter and former BBC Radio 5 Live presenter, Phil Williams for a in conversation session that spanned a career that next year will clock up 30 years.
It was such an anniversary that was perhaps the elephant in the room, and it wasn't long after the formalities that it was mentioned that Some Friendly celebrates three decades in 2020.
It was revealed that it will be celebrated with a special event of some sort, and a tweet earlier this week from Burgess suggested that there may be some demo releases on the way, particularly of The Only One I Know.
Really fascinating evening listening to @Tim_Burgess in conversation with @PhilWilliams at the launch of his new book One, Two, Another.

Great event at @thebme. 📚 pic.twitter.com/i7yFTa6O7z

— Lewis (@lewisrids3) November 12, 2019
But it was the book that we were here for, primarily. One, Two, Another sees Burgess explore his lyrics in a way that is seldom seen in music.
While Williams was reluctant to give too much away before fans snapped up their signed copies, there was some further insight.
It came in the form of tales from Los Angeles days, and nights, and confirmation that lyrics, according to Burgess, who has now opted to darken the famous blonde bob, do indeed come in dreams.
"Here comes a soul saver, on your record player…" The Charlatans Top 10 tracks of all time
They come on iPhone, too, and the audience at the British Music Experience were treated to an exclusive listen of a future release, potentially.
Recorded as a voice note, Burgess' chosen storage method, a hum from a yet to be confirmed Marks and Spencer's, complete with crisp packet rustling.
Last night at @thebme, @PhilWilliams asked me about the notes I made for songs. I keep lots of them as voice memos on my phone. We played one of them to the audience – I've never played one to anyone before. Here's a list of some of the others…. pic.twitter.com/8iQcHmvS99

— Tim Burgess (@Tim_Burgess) November 13, 2019
Williams discussed inspiration, too, and Burgess mentioned the part his 6 year old son has to play in his more recent work. Indeed, he will have played a part in the next Tim Burgess album, which will arrive in mid-2020.
The in conversation session ended with questions, and was closed with the youngest fan in the room. By a distance, too.
"What's your favourite song you've ever done?", the young lad asked.
"Well, that's a tough one…" said Burgess, a typically thoughtful pause followed.
"I suppose it's my latest one. You always try your very best every time. You'll have to wait to hear it, though."
Obligatory photos and signings of his book followed, as with each passing year he solidifies his status as a British music icon.
Yet somehow, as fans said hello and shook hands at the end of the event, he seems more of a friend to us than perhaps anyone of his stature.
He just happens to be Tim Burgess.
Comments
comments