Atari Teenage Riot reveal debut Liverpool gig, Getintothis' Peter Guy salivates at what's on offer.
Atari Teenage Riot are to make their debut live performance in Liverpool.
The legendary Berlin-based industrial techno punk heads will play the Invisible Wind Factory on Friday April 3.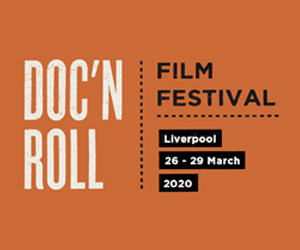 Also joining the bill are Lone Taxidermist (Natalie Sharp) who will perform her award-winning show BodyVice alongside the hypnotic electronic maverick, Shackleton to mark something truly remarkable.
Atari Teenage Riot was founded as an attack on the Neo-Nazi subculture by fusing hardcore punk views with German techno consisting Berliners, Alec Empire, Hanin Elias and MC Carl Crack.
Their debut album Delete Yourself! was released, thanks to help via the Beastie Boys, to international acclaim with the band touring with the likes of Wu-Tang Clan, Rage Against The Machine, Nine Inch Nails, Ministry, Moby and Beck.
In 1996, ATR was joined by Nic Endo, a Japanese-German-American noise/soundscape artist, who played her first live show with ATR in the spring of 1997 at South by South West festival in Austin, Texas.
On 6 September 2001, Crack, who struggled with psychiatric issues, died from an overdose with Empire embarking on a successful solo career.
Killer bees – the best of the Wu-Tang – a career retrospective
A compilation, Atari Teenage Riot: 1992-2000, was released on July 3 2006.
They reformed in 2010, with NME saying: "Few bands have ever detonated as powerfully in the underground as Atari Teenage Riot. Put simply, they were the conscience of electronic music.
"They were a band that sounded the way you always wanted The Prodigy to sound. A band akin to Black Flag if that outfit had existed in an age where every home had a computer. And their influence burned big and bright."
Atari Teenage Riot play Liverpool's Invisible Wind Factory on Friday April 3.
Comments
comments