Lee 'Scratch' Perry heads out on another UK tour and Getintothis' Banjo looks back at the life of a maverick legend.
Lee 'Scratch' Perry is that rarest of things, a true innovator.
A key pioneer in the development of reggae, a dub visionary and with an almost avant-gard approach to production, Lee 'Scratch' Perry has earned this reputation.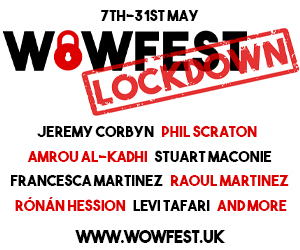 His calling to music started as a record seller, before a clash of personalities led him to making his own music before yet further arguments caused him to set out on his own with his Upsetter Records label.
He was also an early adopter of the 'battle record' with two major singles being disses for people he had previously worked with.
Perry put together a band called The Upsetters, after his record label, and was soon making the innovative music he has become famous for. His releases gained attention in Jamaica and also in the UK.
He also gained fame for his unusual recording techniques. Working with basic equipment he managed to create a dub sound, using echo and space in the songs. His methods were often strange, such as blowing ganja smoke into the microphones and onto the tapes because "smoke, it was the breath of life. If you have good breath, you can put it in the music."
In 1973, Perry built his own studio in his back yard and called it The Black Ark, working with such reggae legends as Bob Marley and the Wailers, Junior Murvin and Max Romeo. With his own studio at his disposal, he was able to spend more time producing the records he made and, though his equipment was still fairly basic, he was able to sprinkle his own distinct brand of magic over them.
Perry eventually burned down The Black Ark because, he claimed, he was "burning up the bad luck that had come to the people who lived in Jamaica."
His reputation meant that he was in high demand as a producer and went on to work with the likes of The Clash, Paul McCartney and Beastie Boys. He also worked closely with fellow producer and dub aficionados Adrian Sherwood and the Mad Professor to help create a culture clash collision of Jamaican and British sensibilities.
Now well into his 80s, Lee 'Scratch' Perry shows no sign of settling down and is about to head out on another UK tour, to promote his latest album Heavy Rain, including a date at Liverpool's 24 Kitchen Street.
His return to Liverpool will be less than a year after he last appeared here at District, where Getintothis declared it "a memorable evening's show from an eccentric, roots-rock-rebel."
Fans of reggae, dub and good music in general should get themselves to at least one gig on this tour to see one of music's true originals.
Full tour dates are:
Thursday March 19 O2 Academy – Oxford
Saturday March 21 O2 Academy 2 – Birmingham
Tuesday March 24 Boileroom – Guildford
Thursday March 26 O2 Academy – Sheffield
Friday March 27 The Classic Grand – Glasgow
Saturday March 28 The Lemon Tree – Aberdeen
Sunday March 29 Summerhall – Edinburgh
Monday March 30 Riverside – Newcastle Upon Tyne
Tuesday March 31 Brudenell Social Club – Leeds
Wednesday April 01 24 Kitchen Street – Liverpool
Friday April 03 The Factory Live – Worthing
Saturday April 03 Esquires Bedford – Bedford
Friday May 29  Saltwater Festival – Westport, Mayo, Ireland
Comments
comments