Skeleton Key Records and a range of bands to host benefit gig for musicians who's equipment was stolen, Getintothis' Peter Guy on the Phase One January event.
Edgar Jones and fellow musicians are to hold a benefit gig to help raise cash for the musicians who had equipment stolen.
Liverpool bands, including The Entire City, have had in excess £10,000 worth of gear stolen from their rehearsal rooms.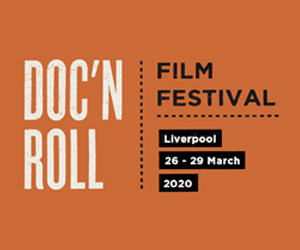 Two thieves broke into the four rehearsal rooms in Liverpool Music Village taking a significant amount of equipment.
Writing on their Twitter band page, the Entire City, said: "Here's a shot of one of the scumbags who stole 10 grands worth of stuff from four rehearsal rooms yesterday, one of which was ours."
Skeleton Key Records have teamed up with Beatnik Hurricane collective, Edgar Jones, The Entire City and plus DJ's Olly J and Elliot Wilkinson and guests to help support the musicians and DJs affected by the robbery at Liverpool Music Village.
Getintothis' 2019 Year In Review: best gigs, event, albums, venues, festival, label, hero and more
The break in occurred on Friday December 13 at 17:05 – they took 4 guitars, DJ equipment and an iMac. We think they were driving an Audi possibly a Q3/5 or possibly a Volvo.
The stolen items are: 2x Pioneer CDJ 2000 nexus, Pioneer DJM 750K, Numark TT250 turntable, iMac desktop computer, Scarlett 2i4 audio interface, Seagull acoustic guitar (light wood colour), Dan electro electric guitar (baby blue), Fender telecaster (sunburst), Epiphone Les Paul Standard (sunburst, crack in neck, no scratch plate)
Tickets for the gig, which is on Saturday January 11, at Phase One are £3 – and are on sale now.
If you have any information please contact Merseyside police quoting crime reference number 19100729982.
Comments
comments