ROAM sped through a fan friendly set at Phase One, Getintothis' Tom Craven was there to join in the fun.
ROAM returned to Liverpool's Phase One for some pop punk fun.
The night was opened by Overset who were passionate and full of beans getting the show off to a great start for all pop punk lovers.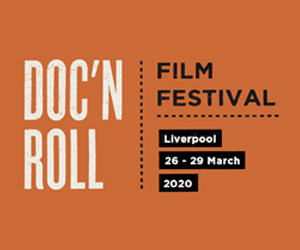 Decay followed who encouraged the crowd's participation and had a much heavier sound overall from vocals to guitars.
Next up was Superlove, but their front man was not well at all, and was off stage playing bass but was unable to sing.
So Jon Worgan had to step up, and his talent, wit and charm was able to get them through what was a very enjoyable set, even though it was almost completely void of vocals.
The crowd had been building up all night in anticipation of ROAM with some passionate fans up front throughout the entire evening.
As ROAM started the fans in true pop punk fan style sang with all their hearts right back at lead vocalist Alex Costello.
Top 10 podcasts you should be listening to right now – featuring Song Exploder, Dissect and Switched on Pop
When many people outside realised the band had started they rushed back inside with excitement. This included Playing Fiction and I Don't Live There Anymore from their newest album Smile Wide.
As ROAM moved through their set the crowd got more and more animated with one fan jumping off the stage while Alex heavily encouraged them to "spin".
No barrier venues really work in pop punk's favour as it allowed ROAM to really interact with the crowd as though it's more a mutual enjoyment of the night than there being a disconnect that can sometimes come from some other venues with lively bands.
ROAM are about half way through their UK tour and look like they are not slowing down any time soon.
Images by Getintothis' Tom Craven
Comments
comments