Fatoumata Diawara nearly collapsed the floor in Leaf, Getintothis' Peter Goodbody was standing as close to the wall as he could.
The last time Fatoumata Diawara was in Liverpool was 2011 at Africa Oyé in Sefton Park.
That gig would have been seen by about 10,000 people. Tonight she plays Leaf and, although it's a sell out the space doesn't hold anywhere near Oyé's 10,000 heads.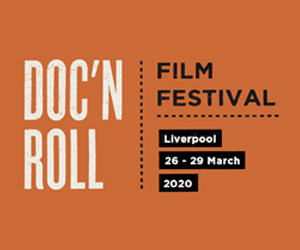 It's more like 350 lucky souls who get to see this gig tonight.
At the time of the Oye gig she hadn't even released her first album, Fatou, yet she made a lasting impression on those who saw her in the park that day. Since then there has been a second album, Fenfo in 2018 and a whole lot of gigging.
But there have been stints acting, too – she was in the film Timbuktu – and she uses her profile for social activism, especially to campaign against modern slavery in Africa.
The new album tells stories of love, family and the state of the world. Sung mostly in her native language of Bambara, there's a clear acknowledgement of her Malian roots, even if she is based largely in Paris these days.
But with Mali being a pretty hostile environment for music outside the main cities, it seems important there are ambassadors such as Fatou to speak out and remind us there's a whole world out there.
It's surprising perhaps, she has chosen small venues for this tour. We have no doubt she could have sold out much bigger spaces.
But that's to our benefit. It's also a surprise there's no support on this tour. So, at 8.30 sharp we get straight on to business.
The set starts slowly with Don Do and then Kokoro. But by the we get to third number, Timbuktu, Fatou is fully in the groove, grinning like a mad thing and making full use of the stage. She's loving this. And so are we.
The songs on the new album are mostly three or four minutes long. Tonight, however we're getting extended versions of most of them. That feels right. This is music that needs space to breathe, to develop, so you get to lose yourself in the rhythm.
There seems to be much more power when this material is played live.
Most of the songs tonight are prefaced by Fatou giving us an intro as to what they are about, or what they mean. Negue Negue is dedicated to Fela Kuti. We thought his name may crop up at some point during the evening – Fatou has worked with Kuti's legendary stick man, Tony Allen in the past.
We could certainly feel the Fela Kuti vibe in this one as 10 minutes passed in a flash. We're only six songs into the set and Fatou has been on stage for nearly an hour.
Liverpool Psych Fest 2020: Snapped Ankles, The Lovely Eggs, Black Country New Road set for Invisible Wind Factory
We get a cover of the 1950s classic, Sinnerman that just serves to prove how good Fatou's voice is.
Nina Simone made this song famous by recording a 10 minute version. That's the one we get tonight. Close your eyes and you could be fooled into thinking this is the original.
Fatou's blue head dress comes off and she shakes her dreads around like a crazy thing, and the band just builds and builds the intensity. It was utterly superb and the Leaf crowd made A Lot Of Noise after that one.
Album title track, Fenfo gave us a bit of respite with it's more laid back, jazzy feel.
From here we have the superb funk of Sowa from the first album, complete with a Fela Kuti style guitar solo. Two more songs, including new one, Anisou, close out the night.
It's taken Fatoumata Diawara pretty much 90 minutes to play 12 songs. And each one a belter.
When we spoke to Fatou a couple of weeks ago, we asked her why she had chosen such small venues for this tour. She said it was a kind of test. Well she has an A+ for that one.
Images by Getintothis' Peter Goodbody
Comments
comments