FOCUS Wales is back again with another jampacked festival, Hattie Hitie takes a look at what's in store in Wrexham for 2020.
FOCUS Wales have announced that the legendary Richard Hawley will play the North Wales festival this year.
The special guest headliner, who was once part of the band The Longpigs and Pulp, has forged one of the most diverse carers in modern music, with 2019 showcasing his ninth studio album which shoot to number three in the charts.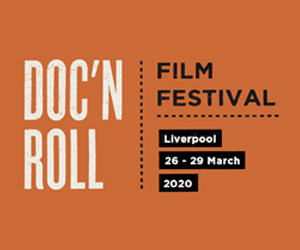 The international multi-venue showcase festival taking place in Wrexham, North Wales, from Thursday, 7 May to Saturday, 9 May.
The festival will welcome over 15,000 people, showcasing 250+ bands facilitating 20 stages as well as hosting a full schedule of interactive industry sessions.
Other acts include Hacienda DJ Graeme Park, BRONNIE, Rosehip Teahouse, Pres Llareggub and twst.
Also playing the festival are: Adwaith, Buzzard Buzzard Buzzard, Chinatown Slalom, Ennio The Little Brother, JOHN, Meilir, Yammerer and The Zangwills.
Jade Hairpins and Nation Unrest set for Kazimier Stockroom Valentine's night love-in
Meanwhile, away from the stages, Janice Long has been announced as first keynote speaker for FOCUS Wales 2020.
Being the first women to have her own daily show on Radio 1, Janice will be in conversation with Chris Hawkins (BBC Radio 6Music) on Thursday, 7 May.
All FOCUS Wales wristbands allow access to the conference programme.
Festival passes, day tickets, and individual show tickets are on sale now.
Comments
comments