Isobel Campbell is on a comeback tour, Getintothis' Rogerio Simoes is well up for this one.
Gosh, it's been a while.
We had to endure a whole decade before the release of a new album by Isobel Campbell, the sweet voice of Belle & Sebastian and former musical companion to Mark Lanegan.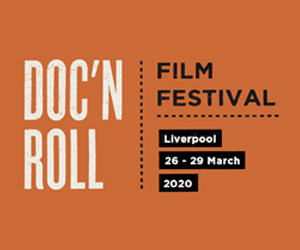 If we consider her last solo album, the wait has been even more agonising – 14 years!
Just thinking about it, the last time we bought a solo Isobel Campbell album we might have gone to a record store called Virgin or Tower something. The Prime Minister was from the Labour Party!
Thank goodness, it's over. This month Campbell releases There is No Other, a record finalised in 2016 that became hostage of a legal dispute after the bankruptcy of her old label, and is now free to reach the world, on Cooking Vynil.
That's why tonight we're at the Philharmonic Hall's Music Room, to witness Liverpool's gig of Campbell's comeback tour.
We're lucky to have singer Nina Violet as the support act. The multi-instrumentalist from Massachusetts is a deep-voiced singer-songwriter who released a truly original album, We'll Be Alright, back in 2011.
She shows up with electric guitar and a number of wonderful tunes that confirm the high quality of her song-writing.
Violet opens with All Your Own, the first track on We'll Be Alright, and listening to that song live proves to be a real delight.
Everything Comes Apart and We'll Be Alright are two other highlights of a half-hour set full of references of nature, such as the moon, the sun, oceans, the wind. All of them within catchy ballads performed by Violet's enviable beautiful voice.
She tells us some good stories too, about her current life in California working as a boat mechanic. Violet does seem to like the ocean, and her set felt just like a prosperous sea voyage.
So Isobel Campbell's got a new album. She starts her set, however, with a very special track she recorded on her last solo effort, Milkwhite Sheets (2006), the haunting Willow's Song – yes, that one from The Wicker Man.
All of a sudden we understand why we're excited to be here. Campbell's heterodox singing and her sensibility provide a musical environment like no other. She adopted the 1960s style of France's Claudine Longet and made it Scottish, giving life to the rather subdued performer that we love.
We then get to the coming record: Ant Life is the first new song of the set, and that's a great introduction to the new material. At this stage we've also learned to love her support band, which includes guitarist, drummer and – we're lucky again – Nina Violet.
During Violet's set we kept wondering how her stunning voice would combine with Isobel Campbell's, and we have the chance to see exactly that in a number of songs. The result is extremely pleasant, in some ways better than the way Campbell's soft vocals combined with Mark Lanegan's.
The tracks from the new album keep coming, Below Zero, City of Angels – Campbell lives in Los Angeles now – and The National Bird of India, whose seductive percussion takes us mentally to much warmer and more colourful places than Liverpool.
Primal Scream's XTRMNTR at 20: "While we were partying, they were ready for war"
As part of Campbell's band, Nina Violet plays guitar, bass and viola, which provides gorgeous moments of strings duets with the singer's cello. It's a perfect partnership.
Saturday's Gone, in particular, from the first album with Lanegan, Ballad of the Broken Seas, receives a wonderful viola treatment. Hori Horo takes us into the folk side of Campbell's origins, in a truly graceful manner.
The set comes to an end with the hope of an encore, and we get one. First comes a track we were not sure Campbell would do live, the cover of Tom Petty's Runnin' Down A Dream, part of There is No Other.
When Campbell recorded it, the American rock & roll giant was probably still alive. More than two years after his death, Campbell's choice of cover feels like a very appropriate and poignant tribute.
One of the best of Petty's tunes, it receives a low beat, quieter but still exciting rework by the Scot. Performed live, the result is just as enjoyable – curiously, Campbell is probably the only person in the world capable of singing this tune without moving her feet.
There's still time for one last song, and she provides us with a gift: the first track she recorded with Belle & Sebastian.
When the band's third album, The Boy With the Arab Strap, was released, it arguably opened a new world for the band. That new world was called Isobel Campbell, who took the role of lead singer for the first time with her own Is It Wicked Not to Care?
That's what she plays for us tonight, lovely as it was in 1998. The track takes us back to the sweet side of the indie world of the late 1990s and balances tonight's performance perfectly.
Songs from the new album, tracks from a decade ago, The Wicker Man, a Tom Petty cover and the tune that introduced her voice to all of us.
It was worth waiting so long for Isobel Campbell.
Welcome back.
Images by Getintothis' Warren Millar
Comments
comments