Deja Vega have released a brand new single as The Mysterines sell out Arts Club, Getintothis' Lewis Ridley with the news this week.
Willie J Healey will come to Liverpool on his UK tour in April.
The Oxford singer-songwriter came onto the scene back in 2015 and is no stranger to gig-goers on Merseyside.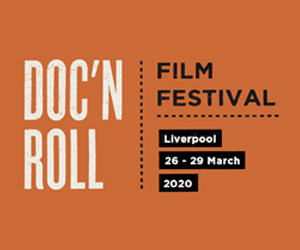 Indeed the keener eyed will have caught his track People and Their Dogs in our Deep Cuts feature in 2017.
That was following a support slot at Mountford Hall before supporting Slaves in November 2018.
The lo-fi rocker released his latest EP, Songs For Johanna in late 2019 and headed out on a November tour in support.
There was no Liverpool gig, though, so fans will be delighted to see his name against a Phase One date on Friday, April 24.
Also in Liverpool, Jimmy's will host a fundraiser in aid of the Australian bush fires this week.

When Sakura Singh Corke, 18, saw the destruction caused by the Australian bushfires, she knew she had to help in some way.
She said: "I was seeing posts on social media and wanted to do something about it. Even though Australia is so far away, I thought I could combine Liverpool's rich music scene with fund-raising to get people at home interested."
Performing on the night, all for no fee, are Liverpool and Warrington based artists: The Personas, Ambedo Blue, Talkfield and The Blue Room.
The gig, named A Chord For a Cause, takes place in the newly named Cabin basement of the venue this Friday, February 7.
With memories of last year's triumphant homecoming gig at Liverpool's Grand Central Hall still fresh in their minds, fans of Anathema have further reason to celebrate.
Songwriter Daniel Cavanagh has just released a new limited edition version of his 2017 album Monochrome/Colour.
A tender and highly personal record, the new edition of the album features four new studio recordings. These include songs Found and Scandinavia as well as newly recorded acoustic versions of tracks The Exorcist and The Silent Flight of the Raven Winged Hours.
On this new version of the record Cavanagh has stated: "A lot of this material could easily have made it on to the last Anathema album or any future album; that's how highly the band rate it"
With vocalist and co-songwriter, Vincent Cavanagh, indicating to us during an interview last year that Anathema are writing new material for their follow-up to 2017's critically acclaimed album, The Optimist, 2020 could well be another memorable one for the band and its loyal fans.
Touted as the next big thing from Canada, Nap Eyes come to Liverpool on their UK tour in the spring.
They're releasing their latest album next month and will play Leaf on Thursday, April 16.
GIGS NEWS THIS WEEK
Our new track this week comes from Deja Vega, who have released their new single Who We Are.
2019 was a breakthrough year for Deja Vega, selling out 3 shows in Manchester at consecutively larger venues, in less time, each time.
They sold out Northwich's Salty Dog for Independent Venue Week last month and head out on a UK tour this month which includes an already sold out date at Deaf Institute in Manchester.
Comments
comments