Richard Norris has announced details of a series of tracks to be released in aid of an excellent cause, Getintothis' Steven Doherty has all the uplifting news.
Richard Norris, best known for being a member of electronica legends The Grid, has announced details of his latest project.
The set of long-form ambient tracks entitled Music For Healing are to be released on Norris's own Group Mind label via Bandcamp.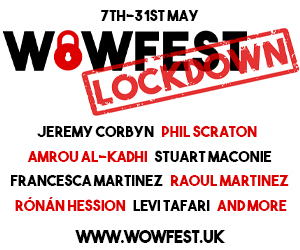 The first, fittingly called Music For Healing 1, is available now on a pay-what-you-like basis, with all profits from the collection going to the mental health charity MIND.
The MFH tracks will all be approximately 20 minutes long and will be released on a regular basis. They are crafted and recorded in real time using no Artificial Intelligence.
They came about due to success of Norris's previous set of songs Abstractions, also ambient in nature, which he had started to write on a weekly basis some two years ago as a personal aid for stress relief.
Norris says: "People had mentioned to me that the Abstractions series had helped their mental health issues, and hopefully the Music For Healing series will have a similar anxiety relieving effect."
"Use them as background ambience or as an immersive deep listening, in combination with meditation or any other practice."
Richard Norris on Andrew Weatherall; "He brought possibilities and people out of themselves to a greater place through music"
Group Mind as a label are also uploading more stress-busting tracks on Mixcloud, and will include mixes from Norris, Joe Muggs, and Salvatore Muscat amongst others.
Comments
comments