Cabbage are back with their new single, You've Made An Art Form (From Falling To Pieces), and a nature-inspired video to match. Getintothis' Emilie Clark gives it a spin.
You've Made An Art Form (From Falling To Pieces) is Cabbage's first single in just over a year, following stand-alone track Torture, which was released in February 2019.
Recorded at Liverpool's Parr St Studios, the single opens with heavy guitars and instantly grabs your attention, demanding to be heard. It settles down and becomes softer once Joe Martin's vocals begin while maintaining that indie edge that fans know and love.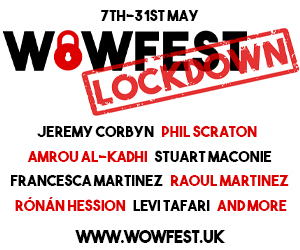 It is easy to visualise crowds shouting the lyrics back up at the band on stage, and, as happens so often at Cabbage gigs, dancing like crazy in the musical interludes.
While the music may be upbeat and catchy, the band reveal the darker sentiment behind the instruments, explaining the song is a: "brutally honest exploration of mental health and suicide within young men and the survivalist, Victoria Wood-esque juxtaposition of salvaging a smile through dreariness and despair."
Live Nation cancels Download, Isle of White, Parklife and Lovebox 2020 festivals
They also divulge the inspiration behind the song and its title, suggesting it stems from an old episode of Coronation Street.
"In a 1988 script… Deirdre remarked to Ken: 'I wonder what advanced state of dither we'll find you in today, Ken, you make an art form from falling to pieces.'  We don't mind sharing our complete love and adoration for those old, hilariously crafted dialogues."
Inspiration from 80s soap operas while also exploring stigmas around mental health and suicide are not the typical stories we come to expect from songs, but we also know to expect the unexpected with a band like Cabbage.
The single has been well received by fans, with many people saying it was just what they wanted to hear while quarantined inside their homes.
The video presents flowery visuals and mushroom-adorned instruments, with the band appearing to have stepped out a vintage beach postcard. It provides some light-hearted psychedelia in these dark and uncertain times.
At present, the future of live music isn't clear for anyone, but with any luck, this new single suggests a second album is on the cards and hopefully another tour for fans in the near future.
Comments
comments