LIMF 2020 has been cancelled due to the coronavirus crisis, Getintothis' Lewis Ridley reports.
Liverpool International Music Festival (LIMF) has today been cancelled due to coronavirus.
The festival was due to return to Sefton Park for its eighth year on July 19 – having been cut back to a one day event on the Sunday.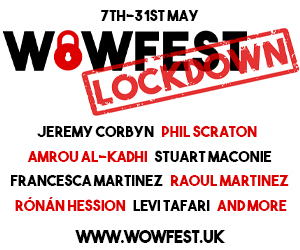 The organisers of LIMF 2020 today released a statement saying: "We're sorry to announce that the Liverpool International Music Festival will not take place this year.
"This has been a difficult decision for the LIMF team, but the uncertainties around the global health crisis means we simply can't continue to plan, or stage, an event of this scale.
"We very much hope the situation has improved by July, but as LIMF takes many months to organise, it's impossible to produce the high-quality festival we know and love in these timescales.
A virtual pub crawl around liverpool and some home delivery recommendations
"We know this will be a really disappointing decision not only for LIMF fans, but also for the wider music industry in Liverpool and beyond.
"LIMF is one of the city's flagship events and each year has a positive impact on both established and up and coming artists, as well as local businesses and youth and community organisations to name a few.
"Thank you for your understanding. Stay safe everyone."
The announcement is of huge disappointment to festival goers, and artists too, who have lost another chance to perform this summer.
Head of UNESCO City of Music and member of the LIMF team, Kevin McManus said in a video statement: "There is still lots of great music being made out there, and being streamed into your home, so please check out as much of it as you can."
Some pictures from LIMF over the years from Getintothis.
Comments
comments