As it heats up outside and we're all stuck indoors, Getintothis' Max Richardson rounds up some of the finest new releases.
With Easter over and done with, it's time to settle back down with the company of some superb new releases.
This weather's perfect album weather in my opinion, with the heat and the lack of other things to do coming as a perfect excuse to sit outside in the warm and stick an LP on from start to finish.
This writer's been loving a bit of Springsteen this week, particularly Born To Run – what a record.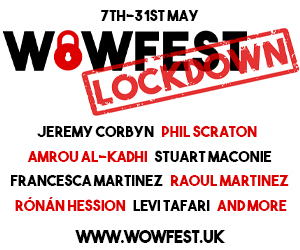 These days, being able to listen to a full album uninterupted is a bit of a rare treat, so it's great to have the time to listen to albums again.
Another record that's been a favourite of this writer this week is Kendrick Lamar's good kid m.a.a.d city – the perfect spin for an afternoon with warm weather.
Anyway, what new releases are we discussing this week?
There's a little bit of everything on offer this week, from autoharps to synthesisers, and stopping off at some 90s reminiscent hiphop.
Single Of The Week
S. Ward: Angeline
To put it as bluntly as possible, this track is just divine. A real, real genre-defying gem.
The brooding, dark voice of Simon Ward provides a great focal point in the track, which sways between an upbeat summery sound and a darker, more edgy feel verging onto the fringes of jazz.
Ward's sung/spoken vocals give faint impressions of Nick Cave, and give a warm, luscious bed for the listener to latch onto.
Originally composed on an autoharp, Angeline arrives as part of Ward's upcoming LP Gürtelstraße, set for release on April 24th.
Mt. Wolf: Tayrona (feat. Wilsen)
Mt. Wolf's first release following a brief hiatus, Tayrona marks a collaboration with Tamsin Wilson, emerging fresh from the release of trio Wilsen's recent LP Ruiner.
Tayrona is a gorgeously tranquil work of dream pop at its finest, with lush acoustic guitars and ethereal vocals effortlessly building to a deceptively thick soundscape at the climax of the track – surprisingly so for such a relaxed song.
This song is no doubt exactly what's needed by so many people in this strange situation, a divine work of alternative pop that's practically guaranteed to put any worries to rest.
In fact, Tayrona is that relaxing that it almost feels that it should be sold alongside a warning to not operate any heavy machinery within one hour of listening.
WOODS: Strange To Explain
WOODS' Strange To Explain marks the first LP from the group since 2017's Love Is Love, with titular single Strange To Explain promising big things to come.
Strange To Explain is a diverse blend of elements individually comparable to other acts, merging together to create a truly unique style rich in depth.
Slightly Courteeners-esque harmonies and vocals mingle with crisp drums, piano and guitars to create an effortless track, with hints of melancholy dotted throughout.
Top notch – this leaves us really looking forward to the upcoming LP.
Jamie xx: Idontknow
The first release from Jamie xx of The xx fame since 2015's sensational LP In Colour, Idontknow is a gritty work of electronica that's sure to get feet on the dancefloor.
Fusing liberal doses of jungle with elements of other fringe genres, such as hints of big beat, Idontknow is an all-out assault on the senses, with indistinguishable vocals mingling into the synthesised backdrop.
Frequencies span from extreme highs to extreme lows, covering all ground inbetween, and there's just so much going on in this track it's difficult to unpick it all.
Lovers of electronica will be well up for this, and with good reason – this is one that's sure to be spun by DJs in the early hours for years to come.
Twenty One Pilots: Level of Concern
Level of Conern marks the first new music from the duo since 2018's Trench, aside from its remixes and Location Sessions from 2019. This is the first original music since then, and a continuation of the Trench era for the band (circa. 2018).
The song addresses the mental struggles and challenges involved in this confusing time. Tyler asks to be told that everything is alright from his wife, echoing similar messages to that of Tear In My Heart, also supposedly discussing the disregard for government guidelines, as people have ignored them.
The music features an undeniably different sound than what the band has offered in the past. The sound here is much more akin to funk-infused pop, than the alternative rap-reggae sound they're known for.
The band has also decided to donate a portion of the money raised from the song to Crew Nation, which provides financial support for workers in the live music industry in this uncertain time. – Joel Hanlon
Hushtones: The Birds Are Coming
Released as part of a double a-side alongside fellow single Keep Running, the punk-infused sounds of Hushtones resemble so many artists while managing to keep a sense of originality.
With a video merging live performances with kaleidoscopic imagery, The Birds Are Coming is inherently cool, with a gorgeous retro vibe seamlessly merged with a distinctly contemporary sound.
It's around the chorus mark that the track really kicks into a new gear – with a real sense of angst found in all instruments, particularly the vocals.
This chorus really is superb – a proper work of organised chaos with a psychadelic flavour.
Caribou: Never Come Back (Morgain Geist Remix)
With this writer unashamedly coming out as a fan of Canadian producer Caribou, it's perhaps no surprise to see this listed here.
The latest remix released from Caribou's latest LP Suddenly, Morgan Geist's rework of Never Come Back takes the track to an all-new, entirely unexpected direction.
While the original album track carried elements of two-step garage, Geist's rework takes the track well and truly into the territory of techno, with an unrelenting four-on-the-floor beat with a sub-rattling kick.
This is a complex track in the subtlest of ways, reusing elements of the original while incorporating new elements seemingly designed around the original track.
Primyl Vinyl: Baby Steps
Liverpool-based rockers Primyl Vinyl return with Baby Steps, a solid work of contemporary rock.
Heavily reminiscent of the recent works of Don Broco, Baby Steps oozes with fuzz and grit, with scuzzy guitars contrasting with a crystaline production that's razor sharp.
Cult albums and lost gems of 1970 – Amon Düül II, Nick Drake, Linda Perhacs and more
It really is worth emphasising just how good the production of this track is, beefing up the sound of the impeccably tight three-piece without ever overwhelming the listener or distracting from their inate energy.
Matthew Bankhurst's moody vocals provide the cherry on the cake for the track, which is the perfect blend of chaos and calm – nothing's done to the absolute extreme, it's all in moderation, making for a track that's effortless to listen to.
Bronnie: Over You
It's undoubtedly difficult to carve a niche into the saturated scene of UK pop-punk, yet four-piece Bronnie, named after lead vocalist Bronnie Hughes, are clearly making their mark.
Over You is innately energetic, just as pop-punk should be, with an infectious chorus hook and lyrics dealing with a sense of subdued anger.
The track has a good old-fashioned throwback sound, heavily borrowing from early noughties pop-punk icons such as Blink 182 and Sum 41.
This is definitely one for fans of other acts in the UK pop-punk scene such as Neck Deep, who Bronnie has in fact supported in the past.
Sunstack Jones: Glass Boat
The latest track from Liverpudlian Sunstack Jones begins as it means to go on, a serene wall of jangly guitars and metronomic drums.
One of the real standout elements of this track has to be the vocals, which hamonise and overlap through overdubs, while also carrying a sense of angst, slightly Cobain-esque.
Glass Boat arrives as a single from Sunstack Jones' next LP Golden Repair, arriving at some mysteriously undisclosed time later in the year.
Kid Cudi: Leader of the Delinquents
Kid Cudi's first release since 2018's collaboration with Kanye West, Kids See Ghosts, arrives in the form of Leader of the Delinquents, a unique work of contemporary hiphop with a throwback sound.
The beat of this track is unmistakably 90s flavoured, with a 'boom-bap' drum sound that wouldn't sound out of place in some of the works of the east coast legends such as Nas or The Notorious B.I.G.
The throwbacks to the golden age of hiphop don't end with the drums, with the main hook of the track, the titular Leader of the Delinquents spat with a ferocity easily comparable to icons like KRS One.
Such a drastic stylistic heel turn is great to hear from such an iconic artist – well worth a listen for any lovers of classic hiphop.
Bomb Sniffing Dogs: The Icke Age
The Icke Age is a fantastic work of contemporary spoken word, with poignant lyrics atop a sparse synth backdrop.
Few songs can probably claim to reference Monster Munch and Lurpak quite as eloquently as The Icke Age, which depicts a suitably grim portrait of the modern world.
This is one for lovers of spoken word, delivered loud and proud in a distinctly regional accent.
The Heavy North: Lying To Yourself
Punch drums, bluesy guitars, anguished vocals – this one has it all.
Liverpudlian act The Heavy North's latest effort Lying To Yourself is a radio-friendly work of blues rock, with sprinklings of contemporary indie.
Stylistic comparisons are difficult to make directly, think elements of AM-era Arctic Monkeys but considerably cooler, which is saying something.
Lying To Yourself is kept moving by a criminally smooth bass riff, topped by lead guitars that could give Joe Bonamassa a run for his money.
The Jackobins: Pour Le Merite
Pour Le Merite is the single that marks the return from hiatus for Liverpool's Jackobins.
It's accompanies by a First World War inspired video, with striking comparison's to film 1917, and could we be the first single from an upcoming album over the course of the next year.
Comments
comments