Psychic Markers have a new album on the way and a single release available now, Getintothis' Peter Goodbody poses the 13 questions to main man Steven Dove.
Psychic Markers will release their self-titled, third full length album on May 29 via Bella Union. In advance, they share the album's second single Clouds.
Speaking about the track, the band say: "The pressures of society don't begin in adulthood, they start as soon as you're able to communicate and essentially from the moment you can walk, talk and shit by yourself. These initial milestones are the foundations of responsibility and invariably the moment the pressure mounts. Questions surrounding your future begin immediately"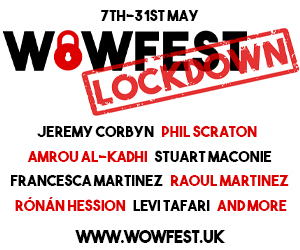 "These points are echoed in Clouds, written from the perspective of a child who [we]feel should be encouraged to let the imagination run wild, look up to the clouds, the stars and be free."
A near death experience, being sucked into an active sandstorm during a US road trip, is enough to make you think about life. Being immersed in a swirling vortex of sand, dust, tumbleweed and detritus whilst trying to keep control of a speeding car might have only been a brief flash moment in Steven Dove's life but it was enough for the Psychic Markers man to question life.
Much like being caught in the middle of a sandstorm, or a piece of equipment holding out until the final sputtering moments of musical completion, there's something unique, engulfing and encompassing about the latest Psychic Markers album. A beautiful bottling of time and place that magically ends up somewhere completely new.
We sent our 13 Questions to Steven Dove. Here's what he said:
1. Where are you and what are you doing?
I'm locked down in Paris.
Besides filling this out I'm finishing some bonus material for the record. We're releasing a cassette of new / old music to accompany the album. I originally thought we would throw some old demo's together and some ambient bits but it's ended up becoming a more 'proper' project. Leon and I decided we'd do a 20 minute side each.
2. What is your favourite view?
It varies but it was a secluded spot on the Seine which up until yesterday I'd been visiting on the occasional leg stretch you get to enjoy during the CV lockdown. I decided to take a beer and sit for 10 minutes listening to some music I'd been working on, but the cops pulled over on their boat to move me on. Probably time to find a new favourite view.
3. What's your favourite record label – and why?
I always like the records Ghost Box put out. Not only is the music great, the art work is always super cool – they're run by graphic designer Julian House. The label has a really strong aesthetic, it's the whole package.
4. What's your first memory?
Aged 4 or 5, cycling round in circles on the small square patio out the back of an old family home with my eyes closed. As expected, I ended up off the edge of the patio and onto the floor via the rose bush. Spent the next week trying to persuade my little brother it was worth it and that he should try it out.
Sound City 2020: Why we love Liverpool Sound City and the bands we're looking forward to seeing
5. How do you like your eggs?
Soft boiled and salty.
6. Who is the worst 'celebrity' you've met?
Hmmm, I'm not sure I've really met any. I met Tim Westwood when I worked in a record shop but he was fine. Oh actually, Gordon Ramsay was a bit of a twat.
7. Recommend one band or album that you think we should check out.
David Axelrod – Songs Of Innocence.
8. What's your favourite season and why?
Spring, because I know Summer is coming, I would enjoy Autumn more if i didn't know Winter was around the corner. Must learn to live more in the present, I'm trying.
9. Tell us a secret.
If I did things could get messy.
10. Which city do you recommend we visit – and why?
Marfa, Texas. It's a magical place in the middle of nowhere full of artists and weirdos. Donald Judd set up shop there in the 70's and left behind some incredible brutalist looking concrete sculptures. I only had time to spend two nights there but I could easily disappear there for a while.
11. What's your favourite film?
I change my mind too much to have a favourite anything. All timers are probably the Three Colours Trilogy (Kieslowski), Paris, Texas and  Wings Of Desire (Wim Wenders). Recently I've been watching the films of Ari Kaurismaki – if you like Jarmusch you'll dig him.
12. What would be your final meal if you were on Death Row?
Ham and cheese baguette with salt and vinegar crisps.
13. Do you have anything else to declare?
I'm here to plug our album aren't I? Psychic Markers LP3 is out on May 29th. Make my day and go buy it!
Comments
comments