Swampmeat Family Band, Birmingham's own purveyors of dirty garage rock, release new album Muck!, as Getintothis' Jason Simon reports.
A new full-length album from Birmingham quintet Swampmeat Family Band has just been announced.
Their new album Muck! is due out on June 5 on Punk Slime Recordings and is a massive step forward both songwriting and production-wise, with a blend of uptempo garage rock and gentle Americana.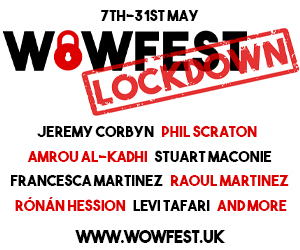 The band have come a long way in a short span of time.
Four short years ago, Swampmeat evolved.
The two-man band had been on the backburner after two small-run records, a continent-spanning tour and frontman Dan Finnemore crossing the pond for a successful stint with Low Cut Connie.
After this period, Finnemore began to consider not just reviving the group, but changing the face of it entirely with new members after leaving the States in 2016.
With the addition of bassist Richard March and guitarist Tommy Hughes, Swampmeat Family Band was born.
Muck! was recorded in just a week at Priory studio in Sutton Coldfield and brings fresh flourishes to the ever-advancing Swampmeat sound.
The result is their most cinematic record yet.
With Muck!, Finnemore says he has "moved away from garage and towards the seventies in terms of production."
The frontman has now looked to Johnny Cash to Paul Simon and The Flying Burrito Brothers for inspiration.
John Peel session archive made available with almost 1,000 sessions so far
Muck! contains Swampmeat's most diverse lyrics and themes yet, with the band's signature heartbreak anthems remaining but including a political focus too.
But why, of all titles, was Muck! the right one for a record that's generally pretty upbeat?
"It's a common saying in Birmingham, for when you're a little bit stuck and have things weighing you down," Finnemore explains.
"For me, it's about making sense of all the crap that's going on at the moment, and that includes the extra baggage of the world around us.
"This is a positive album in a lot of respects, in terms of both love and politics, but at the same time, it's saying, "keep your eye on things.
"Pay attention. Don't get stuck in the muck!"
Comments
comments