In the last of our album round-ups before the 2007 top 50 countdown, Getintothis finds a late contender for record of the year while three corner stones of their respective fields make impressive comebacks.
Burial: Untrue – Album of the Week
Hyperdub
There's something timely about witnessing Portishead recapture their magic at All Tomorrow's Parties this December while coinciding with Burial's second long-player Untrue.
Both the 90s Bristol trip-hoppers and London's dub-step prodigy Burial exist for the early hours, the last journey home, the moments before complete calm – and yet contrastingly both exhibit a danger and inner menace.
Their use of unsettling samples and drone coupled with dirty, dusty beats retain both feelings of ease and edge. Similarly to Portishead, Massive Attack and much of their clique, Burial is reluctant to play the press game, refusing interviews, remaining faceless and surrounding himself in mystique which further serves to build upon this soundtrack for the reclusive underworld.
Not that Untrue is impregnable, dark music – like his universally acclaimed self-titled debut – Untrue is rhythmic, revealing itself quickly, with a distinctive flowing flourish.
All the tracks use characteristic techniques from UK Garage: two-step beats, suppressed soulful vocals (most of which here are submerged beneath layers of glitches) and minimalistic string washes. But Untrue's effectiveness lies in its deceptive simplicity and brooding aura.
The effect is woozy, lulling you into his world of grimy back alleys, smashed out bus shelters and concrete projects – yet again there's the contrast that what's at work is oddly warming and welcoming – check the mini-euphoric coda on Shell Of Light.
To gain maximum effect Untrue should be listened to at home, preferably on headphones, here it reveals itself in full glory, as the many ambiguous voices lurch out and the snaking tones weave in and out of your body practically imploring you to flow them into the nothingness.
For fans of: Late night tales.
8/10


Les Savy Fav: Let's Stay Friends
Wichita
My first confrontation – and I do mean confrontation – with Les Savy Fav was at Butlins.
Sure it may have been at All Tomorrow's Parties, a festival which thrives on the weird, but when baldy bearded maniac Tim Harrington burst towards me dressed as a lion-dog in a baby-grow I was a tad perplexed.
But once his theatrics had subsided I couldn't help but feel miffed at the lack of material to back up the banter – Let's Stay Friends puts to rest any doubts.
Aside from their trademark aggro (which they do smartly; see the bombastic Slugs In The Shrubs) it's the finer details of this three years in the making 'comeback' which finally cements their reputation as a great lost treasure.
The highs are plentiful: melodic pop (Comes & Goes), shimmering rock (What Would Wolves Do?), thunderous electro-feedback call to arms (Pots&Pans) and genuine indie-disco anthems (contender for single of the year Patty Lee).
Let's Stay Friends is a bold, accessible, triumph which should guarantee LSF break out of the undergrowth and into the mainstream – should they wish to.
For fans of: Dressing up, post-punk, Super Heroes.
7.5/10
Joni Mitchell: Shine
Hear Music
Speaking of comebacks, how's this for size!
The Canadian folk poet abandoned the industry in 2002, and now nine years since her last record, one of the world's greatest songwriters and most inspirational story-tellers returns waging war in her own inimitable way against, well, war.
While the music is fluent, ebbing, meandering and flowing, the lyrical subject is dark and intense yet contrastingly, such is Mitchell's deftness, the 46 minutes positively zip along.
Centre-piece Night of the Iguana is the standout with its Afro-rock pound, Santana-infused guitar and haunting instrumentation – it's a brooding, atmospheric unexpected delight.
But there's a well of typical Mitchell flourishes.
Bad Dreams is a doleful reflection on modernity and all its ills – shopping malls and cell phones. This Place could come straight off Hejira with its skipping, woozy lilt while there's even place for an updated Big Yellow Taxi – of course times have moved on and those parking lots have sprawled even further.
It's somewhat ironic, that for all Mitchell's rallying against where we're at it seems strange that Shine is released on corporate giant Starbuck's label – Hear Music – especially given their recent wrangles over slave labour and green issues, but it is the music which counts, and on this evidence we're all the better to welcome her back.
For fans of: Coffee houses, funnily enough.
7/10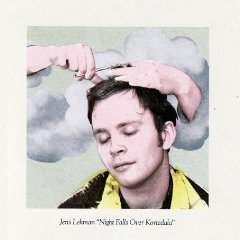 Jens Lekman: Night Falls Over Kortedala
Secretly Canadian
Jens Lekman upsets me. Hailed from all corners as somekind of playful poetic wizard Night Falls Over Kortedala merely irritates.
Sure the Swede oozes stylistic verve and a lyrical sensitivity akin to Patrick Wolf but the overdose of schmaltzy showtunes proved progressively frustrating, all the more knowing and rather less rewarding than Rufus.
If gallons of twee, swooning sentimentality and a side order of croon whets your appetite then tuck in but for the most part I was left feeling sick and bloated.
For fans of: Dandies, Frankie Valli.
5.5/10
Jay-Z: American Gangster
Roc-A-Fella
Last of the comeback kings this week is Shawn Corey Carter, aka Jay-Z.
Not so much a comeback, as a reaffirming his place as Hip Hop's top dog. After the disappointment which greeted his comeback 'proper' Kingdom Come in 2006, three years after having announced his retirement, the Def Jam CEO found himself teetering on the brink.
He'd returned only to tarnish a run of near faultless music, image-creating and empire-building, so it's somewhat understandable that he's quickly got his act together to release this follow-up which he claims is a conceptual piece inspired by the Russell Crowe/Denzil Washington epic of the same name – though this is not the motion picture soundtrack.
Well, it should be. American Gangster, with its tenuous lyrical themes, garners a whole host of hip hop royalty – Kanye, Pharrell, Puff, Beanie Sigel, Nas, Lil Wayne and girlfriend Beyonce Knowles. But its not so much the cast, but the fluidity and relentless precision which Jay-Z nails into almost every cut. There's simply no filler.
Sure his stance and ethics are fucked up (how can this be the tale of the good guy prevailing over evil while he's self-aggrandizing his Big G status while proclaiming, 'Can't you see I came from the dope game') but that aside his slick narrative and elongated breathy pauses are dramatic cliffhangers.
Musically there's so much to admire – Al Green and Marvin Gaye are present as are cinematic blockbusting strings (Pray), swaggering Blaxploitation funk (Roc Boys) and Curtis Mayfield-aping disco-soul (American Gangster).
It's a thrilling ride, and if you thought the film was good, it aint nothing on this Class A swag.
For fans of: Concrete Jungles, Frank Lucas.
7.5/10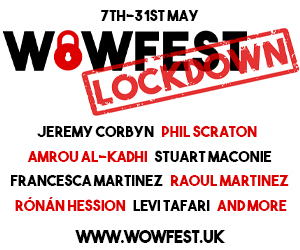 Jóhann Jóhannsson: Englabörn
4AD
7/10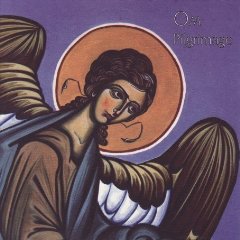 Om: Pilgrimage
Southern Lord
7.5/10
Jóhannsson and Om are two sides from the same coin. Both make droning, ambient noisescapes with the big difference being your Nan may enjoy Icelandic minimalist Jóhannsson, while she certainly wouldn't dig San Francisco duo Om.
That is unless she's hip to doom metal and Pagan chanting.
Englabörn, here reissued by 4AD after its limited 2002 release, is sparse and delicate, especially in comparison to his previous conceptual effort, snappily titled IBM 1401 – A User's Manual while Om excel in making very little sound very loud and hugely meditative.
For fans of: Jóhannsson: Baby seals paddling in glacial waters. Om: Dead goats dripping entrails from an upside down altar.
Comments
comments