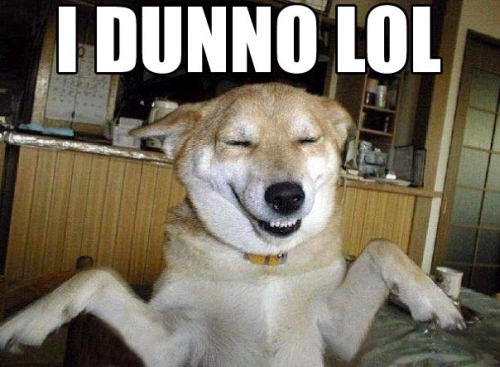 If you hadn't noticed, computers have taken over the world.

Of course they have, talk about stating the obvious. Silly me. What's not silly, is how they've taken over your ears.
It took getting one foot on the property ladder for me to realise just how intrinsically linked and almost completely dependent upon hard drives, software and qwerty keyboards the vast majority of us are in consuming sound and existing in 21st Century Music Land.
In a switch which makes the Gareth Barry saga appear straightforward, the first few weeks of my house move being sans computer hardly mattered a jot.
I enjoyed eating meals on the new dining furniture with the latest sounds stiring in the background. And with trips to Glasto and Latitude, and not to mention the umpteen distractions of boxes and bills to sort, new music for once, took a backseat.
But then practicality and day-to-day living kicked in, and trips to the library computer suite (incidently, when was the last time you visited your public library – they're no longer 'shh zones' of zero tolerance, now you can listen to the latest mobile ring tone downloads, watch ADHD ASBOs play war and even endure housewives catching up with hour-long chats and giggles in the (delete as appropriate) erotic literature/Maeve Binchy sections) proved no substitute for home useage.
For starters loading up myspace pages took days, you couldn't listen to sound clips, dowloading was an obvious no and accessing certain music sites contravened viewing laws.
Worse was to follow in the coming days when hour-round trips to work were spent flicking through the Creative Zen in the vain hope of finding something inspirational to kickstart/wind down the day.
But alas, despite nearly 3000 stored songs I found little by way of 'new' and the reason: no computer – no access to rip the latest tunes. And this is my prime time for listening – disaster!
Indeed over the course of a month, I've found myself pressing the 'shuffle' button more than ever before, simply to inject an element of surprise.
See that category to the right, marked 'Shuffle: Spins from the Headphone Jukebox,' that was intended as an introduction to tracks that were randomly thrown up by my player while on journeys, however, it has remained blank as I very rarely, if ever, hit the shuffle button – I like listening to records from beginning to end.
This notion of flitting from band to band, track to track, seems like some grotesque feast of who can consume the most and the quickest. Digesting and enjoying seems secondary to gorging.
And yet earlier this year Elbow tugboat Guy Garvey insisted The Seldom Seen Kid was probably their final attempt at writing a record in which each track had to be listened to consecutively as a whole.
It's near-unthinkable to think Elbow – a band who deliberate over every nuance and lyric – would release tracks designed to fit into this computerised shuffle galaxy. The same can be said for Foals' Yannis Philippakis, another self-confessed perfectionist, who in last week's NME said he simply hasn't the patience to listen to records in their entirety, and found it abhorent that the computer-dependent world we live in had forced him to surf from web page to the next in a vain attempt to quench his insatiable thirst for the 'new'. He was repulsed with himself.
And Yannis is far from alone. Indeed his template is becoming the rule. I'd estimate 75% of my friends that list music as their favoured past-time now consume music purely on a computer basis. By that I mean they rarely, if ever, buy records, as downloading or surfing sites is their preference and in minimal fuss can deliver their verdict on an act's entire career with a couple of clicks of the left mouse button.
Downloading, no matter how much the industry attempts to stifle, will, you'd imagine, be the preferable way to 'purchase' music. Not me, I gave up, with minor exceptions, around two years ago, but for the majority of my music-loving mates downloading – legally or otherwise – is the way forward. But take away the computer and see what happens…
Suddenly, with no access to a computer, I found myself in a similar predicament to my friends Rosie and Reg, who up until recently were too, without computers. It made me realise how difficult buying concert tickets is, obtaining avant-rock records never to stocked by high-street shops, and then of course actually hearing new music.
What with the near-extinction of the single, hearing new sounds is dependent upon the radio (fuck that, right off) or online.
Reg and Rosie, huge Radiohead fans, had barely heard any of In Rainbows several weeks after its online 'free' release. I, on the otherhand, had listened to it several hours after it went live, just to see what all the fuss was about. Downloaded and listened to, of course, on the computer.
Which brings me to the most odd point of all in this computer-reliant universe. Why having spent hours meticulously mastering a record are so many bands satisfied with endorsing computer listening?
Take Radiohead – they offered two forms of download of In Rainbows. Essentially the shite version and the even more shite version; for listeners with computers they'll no doubt tell you the quality of the version on their hard drive is fine. But that's nonsense.
For having purchased the hefty £40 boxset vinyl and CD versions you can hear infinite improvements in the production missing from the download equivalent.
This is apparent across the board, and yet listening to music on your home computer is probably more in vogue than the home stereo. I remember at school buying seperates was the done thing, now people are more likely to have an ipod docking station to no doubt shuffle the latest sounds.
Well, the latest sounds are thankfully returning to my Koss Porta Pros with the return of the home computer.
With normality now resumed I can begin to 'catch up' and consume once again in this computer world.
Comments
comments