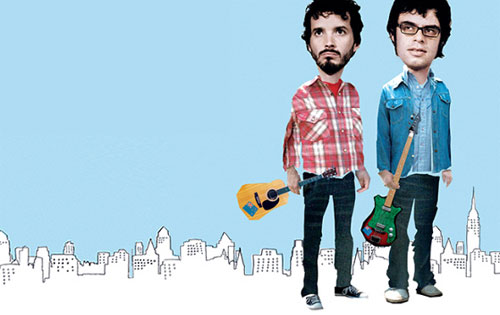 David Bowie's telescopic nipples and unintelligible wailing hit the Getintothis jukebox.
Ponytail: Ice Cream Spiritual – Album of the Week
We Are Free
'BRRRRRRRRRA, EeeeeYAWOOOOR, HAAAyeeeeeCHAAAA!!!!'
Yup, they're the first three 'words' emitted from the infectiously adorable gob of Molly Siegel. And for eight tracks and just over half an hour of music you hang on to every last nonsensical high-pitched, boot-shaking wail. If you don't you'll probably splat against the nearest wall.
See, everything about Ponytail (due in Liverpool on Tuesday September 9 at Korova) is about extremes – ridiculous clattering drums stop-starting seemingly of their own accord; swashbuckling guitars which are in part played with the intricacy of a genius and part of an incompetent, and then there's Siegel the very definition of Marmite vocal stylings comprising Zulu warcries, l'enfant terrible screaming from her cot and just about every burp, fart and holler in between.
Similarly in mood, if not in composition to CSS' glorious debut, Ponytail exhibit a delirious innocence – reflected in their sticky hand-printed artwork – and yet devastate the senses into submission with their technical/haphazard prowess. Like a visit to the sweet shop, Ponytail are in many ways bad for your health, but you just can't help taking another trip.
7.5/10
For fans of: Kung Fu classics, Deerhoof, paintballing.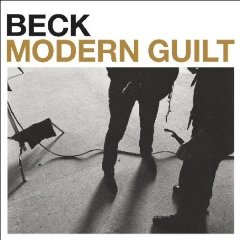 Beck: Modern Guilt
XL
Every review for the last decade mentions how Beck's returned. Returned from where? Oh yeah, didn't you know he journeyed to Bradford in late '97 and took up fly-fishing. Until one day he met Tom Cruise down the Dog and Nipple whereupon he rediscovered his mojo over a pint of mild and musings on scientology. He's back – and guess what? He sounds just like Beck. Wow.
7/10
For fans of: Beck.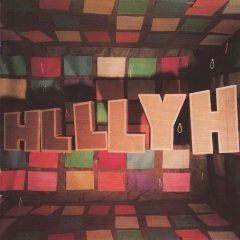 The Mae Shi: HLLLYH
Moshi Moshi
When we saw LA nutters The Mae Shi in Liverpool it was akin to some religious experience inspired by children's television.
Many bands lose their power and vitality on record, thankfully, the Mae Shi don't – so what you get is a rocket fuelled rollercoaster with added smiles.
Whether it be tight-as-fook grooves (Run To Your Grave), mantric anthems (I Get Almost Everything) or cybersonic treadmill workout songs (11+ minute Kingdom Come) there's so much here to love it's almost impossible to turn off.
7.5/10
For fans of: Sunny delight, sticklebrix, beach volleyball.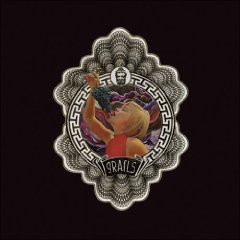 Grails: Take Refuge In Clean Living
Important Records
It's fair to say Portland's Grails like getting chonged. From the monumental Christ with shades inlay card iconography, to the imagery of the band stood at the base of a giant nubile black Goddess to opener's 'Stoned at the Taj Again,' more than suggestive title, the issue of Mary Jane is never far away.
Sitars, lolloping rhythms and dense ambience is once again the order of the day and it all makes for a pleasurable ride. That said there's nothing here that improves on their masterpiece Burning off Impurities from the LP of the same name.

7/10
For fans of: Brightblack Morning Light, tajines, rope tricks.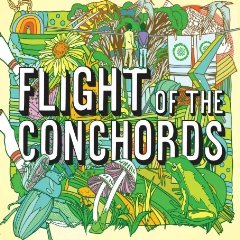 Flight Of The Conchords: Flight Of The Conchords
Sub Pop
We listened to this on the way down to Explosions' ATP in May, and it kept me more than amused for the duration. That said, comedy records rarely deserve repeat playings, and while this is no doubt funny – in the kind of raised smile without guffawing like a dick, kind of way – this hardly bucks the trend.
FotC have perfected the pastiche – Bowie, Barry White, Outkast, Gainsbourg and The Pet Shop Boys are among the diverse array of players given the treatment – but there's evidence here to suggest they could actually ditch the joke and make a proper record.
Then again, being a comedy act, if they did that, would anyone care?
6/10
For fans of: Adam & Joe Show, podcasts, Mike Patton.
Comments
comments