TFI Dubai Sound City. And not Korova.

There's some odd slebs watching on from the lake-covered floor in the Irish Village. Over to our left is Frank Bruno looking bemused and slightly excited. Behind us, surrounded by 'fans' is Carlton Palmer, last seen in a bath advertising pizza.
Tonight he's wearing a yellow T-shirt.
And when the Riverboat Song's unforgettable intro rings round the fuggy, night-time heat of the mainstage, I kinda wonder if Jimmy Fivebellies or even the man himself Chris Evans may wander on to shake a pair of Paul Smith's like it really is 1995.
Alas, no such luck. We make do with Simon Fowler's Moseley gang, dance our socks off and remember The Day We Caught The Train to university. Those were the days.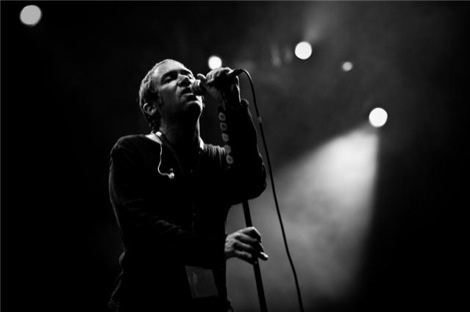 Ocean Colour Scene's Simon Fowler
It'd be unfair to say We Have Band are a third-rate Friendly Fires, but until they add some oomph to their vocal attack they're always going to be in the jetstream of the St Albans crew.
Don't get me wrong, WHB are very watchable, have the crowd exactly were they want them: all swaying, googly-dancing (this involves moving your shoulders like a decapitated chicken) and that triple-drum beat-down is oh-so fine.
But when you've three of the buggers on vocal duties and only one is having the desired effect it's time to have a rethink. I mean, what was with the post-modern, American-accentuated twat-style delivery by the Parisian-looking cat on the right?
Surely he knows Josh Stone tried this already? And failed.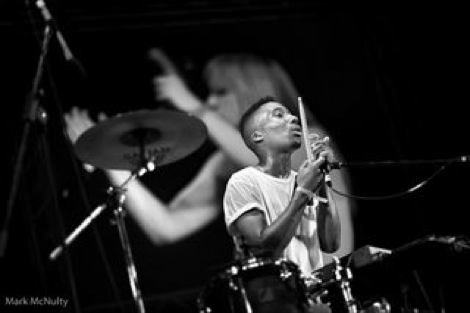 We Have Band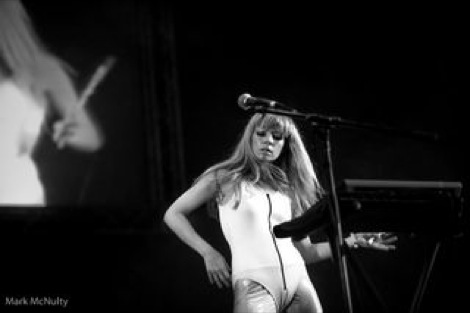 We Have Band
If there's one thing I'll say for Liam Fray and The Courteeners, they've a tremendous sense of humour.
While there's no doubting the likes of Not Nighteen Forever have a way of pick-axeing their way into your subconscious, this is seriously tame music.
Honestly, how many bands could seriously tout this form of trad rock and believe they're 'the best band in the world.'
At one time this phrase was touted by Embrace.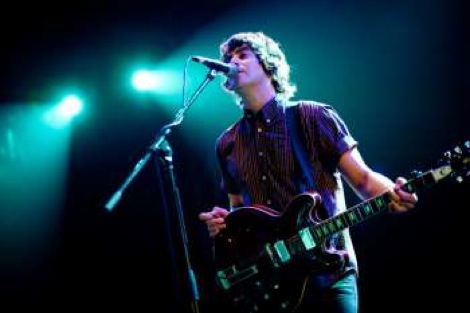 The Courteeners
http://www.myspace.com/wehaveband
http://www.myspace.com/ocsmusic
http://www.myspace.com/thecourteeners
* Pictures by Mark McNulty
Comments
comments