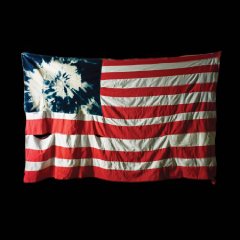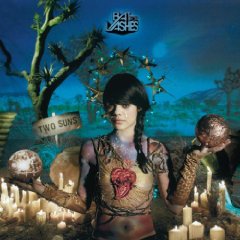 Loneliness, NYC hipsters and dates with Bat For Lashes – November continues to offer much.
Akron/Family: Set 'Em Wild, Set 'Em Free – Album of the Week
Crammed Discs/Dead Oceans
Somewhere along the way Yeasayer leapfrogged this lot as the hippy freakrockers band dejour.
While the Brooklyners are undoubtedly one of the most exciting bands on the planet right now, we shouldn't forget their spiritual Williamsburg cousins.
Like past efforts, the cauldron overfloweth with ideas, but where their previous longplayers lacked a coherent vision, resulting in odd tracks rising head and shoulders above the whole, Set 'Em Wild, Set 'Em Free is a finely balanced piece which reveals itself as a remarkable listen given time.
So while there remains plenty of the oddball leftism there's also a sizeable clutch of memorable belters – check the title track's fey Byrdsian country lament or The Alps & Their Orange Evergreen cracked beauty.
The point is emphasised on River; a gentle trickle of a melody gathers pace with churning military patter before whooooosh a hot burst of brass raises the roof and suddenly you're in the heart of a vast pageant as Dana Janssen declares 'You and I and a flame make three.'
But don't for one minute think it's all plain sailing. The three-minute guitar cyclone of MBF and the almighty cosmic prog of They Will Appear make for a startling final third which is rounded off in atypical style with the 100 second mantra: 'Last year was a hard year/ For such a long time/ This year's gonna be ours.'
It's hard to argue.
8.5/10
For fans of: Wigwams, All Hour Cymbals, flagburners.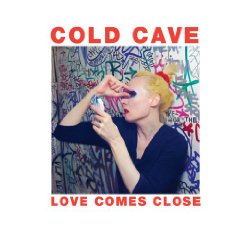 Cold Cave: Love Comes Close
Matador
Like an ad campaign for Fly, Cold Cave are as severe on record as their image suggests.
Icy, grey landscapes set to a post apocalyptic drone, there's no escape from this John Carpenter soundtracked maze of emptiness. The only upside is, it sounds frickin great.
Heaven Was Full is a tubthumping whirl of clinical swirls and bone-clunking rapture, Love Comes Close is Heaven 17 reimagined in that sweat joint in Total Recall and I.C.D.K. may as well be a catwalk anthem for Terminators.
There is small respite in the shape of Life Magazine – all cutesy plopping keys layered beneath Caralee McElroy's kitten growl, but this is quickly washed away when you realise she's singing about being alone.. Completely alone.
8/10
For fans of: Whats Your Rupture? records.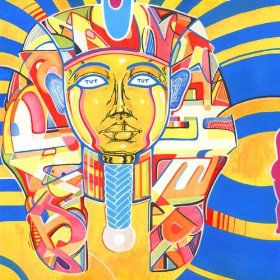 Japanther: Tut Tut, Now Shake Ya Butt
Southern
This is a conceptual punk album by ace NYC loon duo Matt Reilly and Ian Vanek.
Fuck knows what the concept is, but it involves Crass drummer Penny Rimbaud contributing two near 10-minute soliloquies as lo-fi beats and found-sounds decorate the background.
Intense and an altogether messy voyage of that thing they used to call punk rock.
7.5/10
For fans of: Captain Kurtz.


The Temper Trap: Conditions
Infectious/Liberation
It's easy to see why this lot have been dismissed by the indie frat boys as it's clean, punch-the-air ad music for Topshop princesses who spend more time getting fingered at bus stops than they do going to gigs.
That said there's no denying the tunes department. Kinda like Primark, it's cheap but every now and again you need cheap, plain tees.
6/10
For fans of: Chip fat, meandering bus rides, legal highs.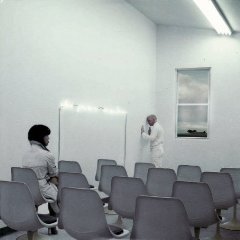 The Juan Maclean: The Future Will Come
DFA
It seems harsh to consider every release on DFA a mere whetting of the appetite for Jimmy big belly Murphy's return. Especially when albums as good as this come along.
All honking, phat grooves, super-slick kraut, cheeky nods to Prince circa Dirty Mind, hot use of the much underused cowbell in 09 (check the 12 minute Happy House for starters) and outrageous slow burners which are ideal for the early morning comedown as you splat onto the mattress.
But as the LCD one said so himself recently, he's been there, done that, bought the oversized tee and we're all waiting to see what he does next. For now though, this will do just fine.
8/10
For fans of:



Megafaun: Gather, Form & Fly
Hometapes
Hands up if you know about Megafaun. My friend Jamie pointed me in their direction in between filing court copy on disgraced ex-footballers and swatting up on his shorthand while doing internship at our place.
Having freelanced at Word/Mojo, it came as little surprise that Jamie's recommendation were a group of bearded, alt-folkies who like dicking about on horses (see inlay), what did come as a surprise were the subtle Bayou swamp nuances ingrained in their oddball swing.
Then I noticed their on Hometapes (home of Feathers, Bear In Heaven, Slaraffenland) and it all made sense.
Why can't all workies be 30-something dudes with an expert ear for the ways of sound?
7.5/10
For fans of: Petrol lawnmowers, corn on the cob, bushy eyebrows.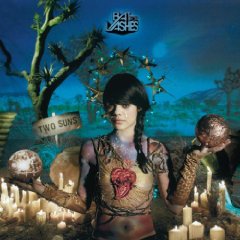 Bat For Lashes: Two Suns
Parlophone/EMI
Writing such an influential interweb column does have its downsides.
Take two months ago when I was repeatedly harangued by Bat For Lashes' people asking if they could set up a dinner date for the two of us.
Despite fending them off with the usual 'I'll get back to you when I have a window free,' missives they simply weren't capable of reading between the lines.
In the end I had to resort to some home truths – I mean, how could one possibly consider dating a girl that sits at the dinnertable without any shoes and socks on?
Plus headbands are so 2006.
8/10
For fans of: Rentaghost.
Comments
comments