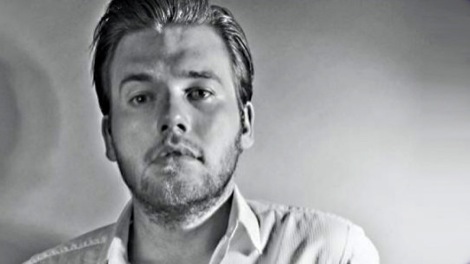 From Manchester to where, Getintothis' Mike Doherty on a prodigious talent waiting to quietly explode.

He's duetted with Martha Wainwright, Guy Garvey loves him – Liam Frost's talent certainly hasn't gone unnoticed by fellow musicians, but when it comes to critical acclaim or record sales, he's somewhat of an anomaly.
No matter though, because two albums in it's like he's only just getting started.
At this very quiet but packed solo gig, songs from both albums are stripped down to their bare bones until the extent of their heartbreaking beauty is fully exposed.
We see a charming self-deprecating demeanour and a soulful voice with accent intact. Like Charles Bukowski, author of the poem that inspired the title of his second album We Ain't Got No Money Honey, But We Got Rain, these songs are deeply entrenched in his home city, just swap LA for Manchester and similarities are clear.
The dimly lit streets in Younger Boys, Older Girls and the bourbon-soaked memories in The City Is At Standstill; the love of his hometown and his burgeoning talent will soon make something as impressive as working with Martha Wainwright seem inconsequential. Call it the Manchester effect or whatever.

Comments
comments