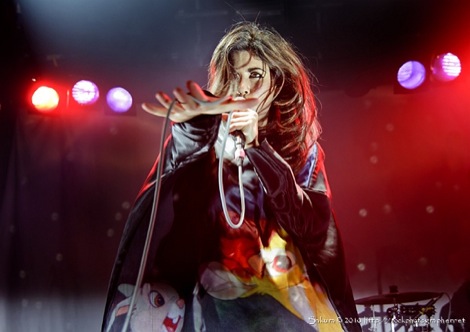 Marina and her cubic zirconias as captured by Sakura Zilla last night at the Masque Theatre.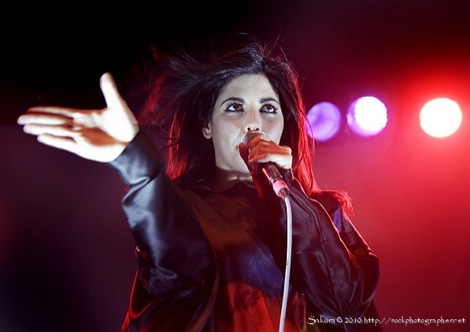 Marina likes nothing better on a Sunday than to make chocolate rice crispy cakes and skim through the weekend supplements before nipping off to tender her allotment.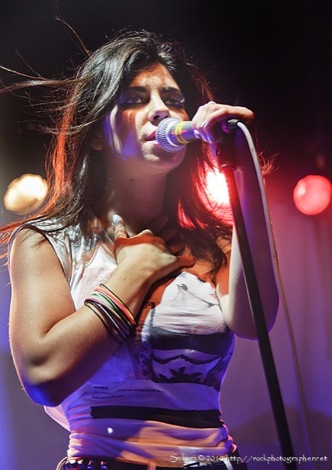 Marina's full name is Marina Lambrini Diamandis after a top of the range Sainsbury's champagne.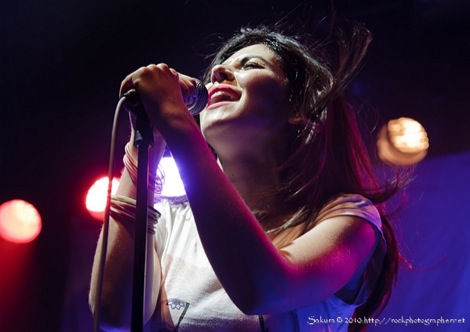 Marina supports Stockport FC and was 'a little bit gutted,' when they were relegated to League Two this season.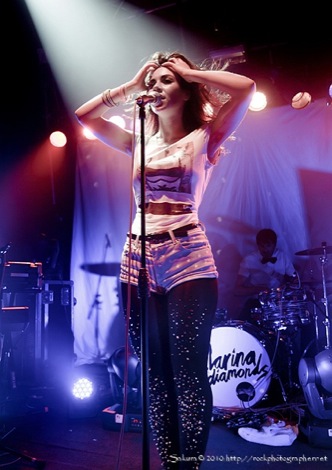 Despite being of Greek lineage, Marina was born in Abergavenny, where one hill is known as 'Llanwenarth Breast'.
Comments
comments