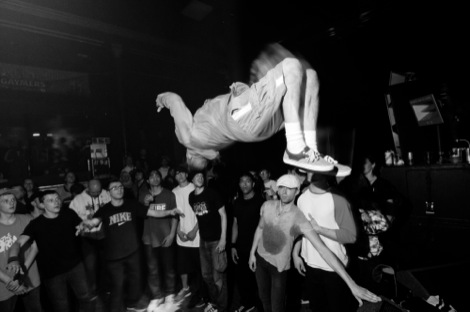 Mark McNulty is the official Liverpool Sound City photographer, keep up to date with all his stunning images on Getintothis and his wonga blog here Meanwhile indulge your eyes with some sunning shots from last night's opening launch at the Masque featuring Afrika Bambaataa and some nifty leg work from the boys and one lone lady.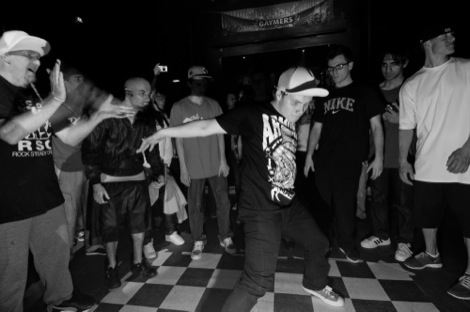 Review from last night, yo.
Liverpool Sound City launched last night with a slice of New York City soul as a touchstone of contemporary music dropped into town to kick start the party.
High electro funk and pop was dished out on hefty plastic plates as the Masque Theatre bore witness to a lesson in table manners reserved for royalty.
Mixing hi-energy electro, 80s hip-pop-soul grooves and new shit from the likes of Simian Mobile Disco, Daft Punk and Justice, Afrika Bambaataa didn't just live up to his legendary billing but ripped the back out of that over-used billing.
Much like Mix Master Mike's Chibuku birthday riches, the Bronx wiz of spin sent the hits fizzing into the stratosphere early doors and as the Liverpool B-boys showed signs of flagging on the dancefloor, he delivered a James Brown/Prince/Public Enemy mash up that saw the whole place go Bam.
More pics and action here.
Comments
comments